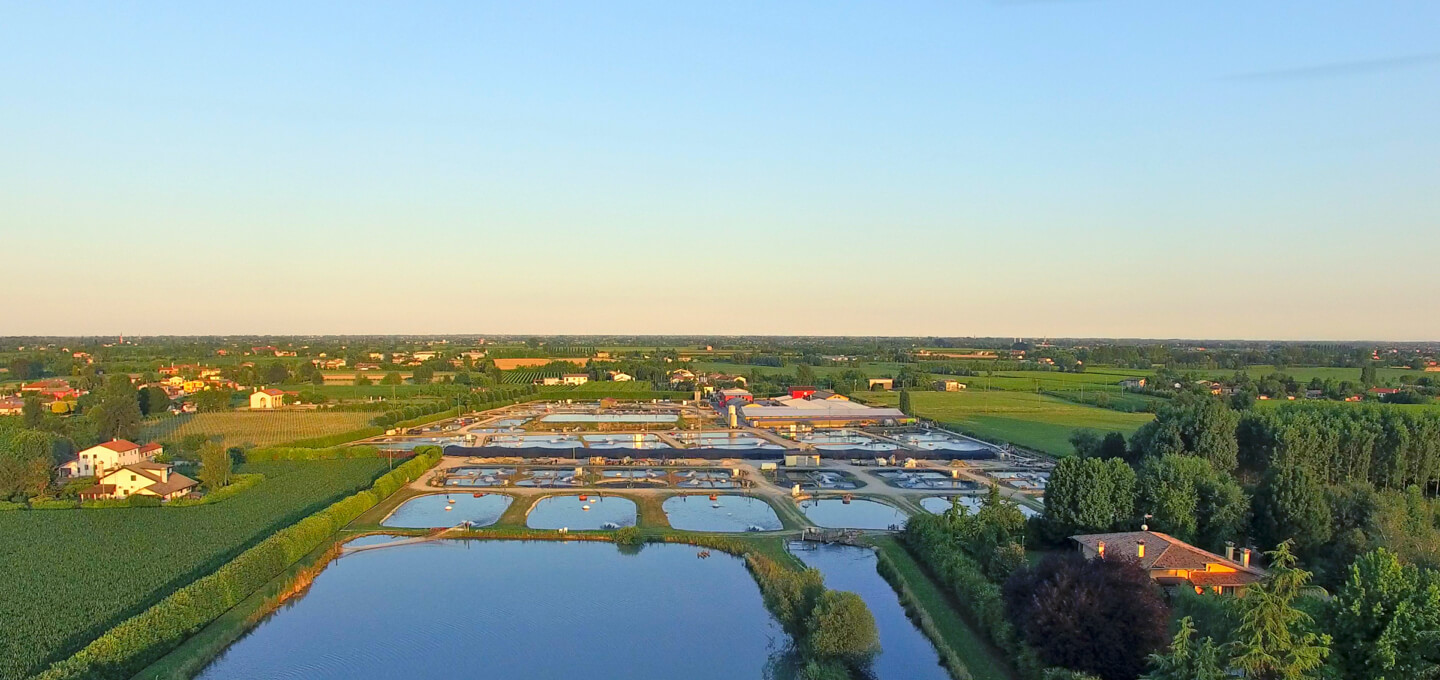 A pleasure that comes from passion: Caviar Giaveri's signature caviar
Caviar tradition meets Italian excellence
Caviar Giaveri is the tangible evidence of a forty-year passion for authentic and genuine excellence in fish farming, part of Italy's gastronomic culture that has discovered knowledge and traditions rich in history and passion. Hence, the decision to produce caviar in owned, protected, and controlled fish farms, where the species' balance is respected and where sturgeons live a life very similar to what is found in nature. But that's not all: modern fish farming technologies allow the sustainability of the facilities and the safeguarding of this beautiful animal species.
The aim to obtain a high-quality product determined the choice to produce and package the caviar ourselves following the learnings of Russian art.
The salting process uses the traditional "malossol" method (i.e. little salt), while the egg selection is rigorously and carefully taken care of by hand, just as the packaging. All this takes place in a controlled environment. It is a meticulous procedure, a ritual handed down to maintain high standards of excellence over time.
This is Caviar Giaveri: a brand that aspires to greatness with a recognizable, high, and transparent style, just as the quality of the caviar offered in various selections.
Caviar Giaveri has total control of the production chain at all stages. In fact, the production cycle begins with an egg and ends with an egg. Every step, from production to caviar packaging, occurs within the company.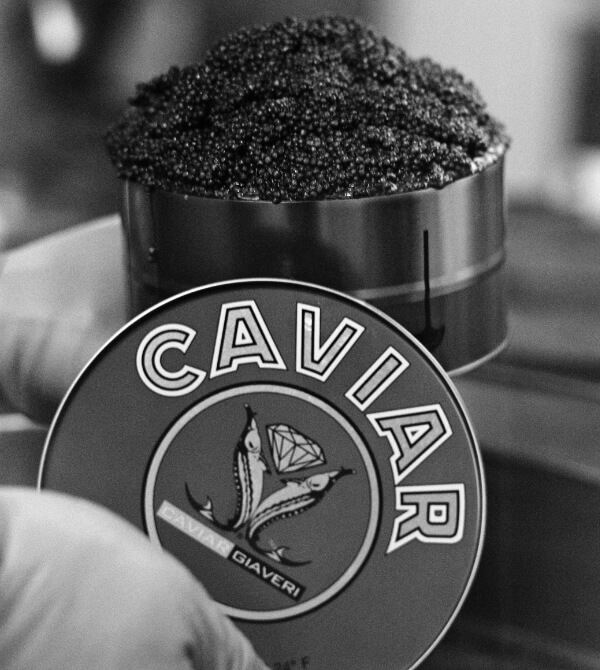 Our Passion
Enter our world and get ready to explore our tradition, driven by knowledge, respect, and love for seafood excellence.
Caviar Giaveri's signature caviar: a recognizable pleasure
Connoisseurs increasingly recognize Caviar Giaveri as a synonym of superfine caviar. In its complexity, the secret is simple: just as the quality of champagne originates in the vineyard, so the well-being of the sturgeons determines the quality of the caviar. Care and attention are dedicated to each specimen over the years, even decades, until the sturgeons mature.
This is Caviar Giaveri's philosophy. This is why the caviar is delicious, as proven by numerous blind tests conducted by experts. Furthermore, it is also excellent in terms of nutrition and health.