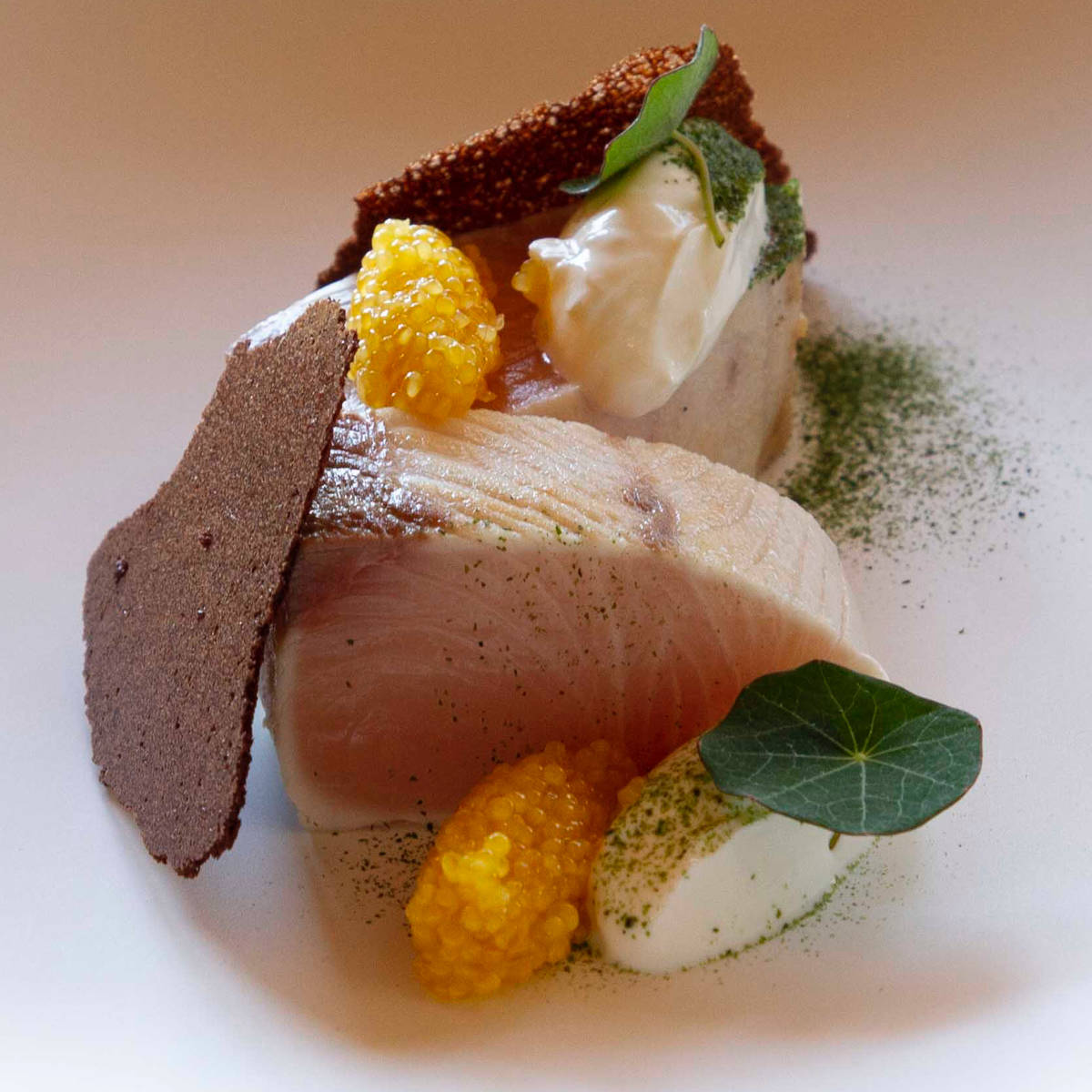 Amberjack tataki, sour cream, cocoa wafer and caviar
Dish

Second course

Caviar

Chef

Waldemarro Leonetti
---
Amberjack Tataki is a gastronomic delicacy that combines flavors and textures in perfect balance. The delicacy of the amberjack blends harmoniously with the soft sour cream, creating an irresistible contrast. The cocoa wafer adds a crunchy touch, while Golden Sterlet caviar lends elegance and character to this dish.
Ingredients
15 g per person Golden Sterlet caviar
Fresh yellowtail amberjack filet
Butter
Powdered sugar
Flour
Egg whites
Cocoa powder
Fresh liquid cream
Whole white yogurt
Lime juice
Method
For the cocoa wafers
Blend butter, powdered sugar, cocoa, flour and egg white all in equal amounts.
The resulting mixture should be spread on baking paper and baked for 15 minutes at 175° C.
To prepare the cream
Pour the liquid cream into a bowl. Then add the yogurt, salt and lemon juice and whisk gently until all ingredients are combined. Place in the refrigerator for 2 hours.
The traditional method for making tataki is to cut the fish to a thickness of more than 4 cm.
Lightly sear, over high heat, the amberjack filet on both sides: about 2 minutes on the skin side, 20 seconds on the other.
Plate as desired, topping the dish with Golden Sterlet caviar.
---
Discover more recipes
Savor caviar with our recipes featuring it.