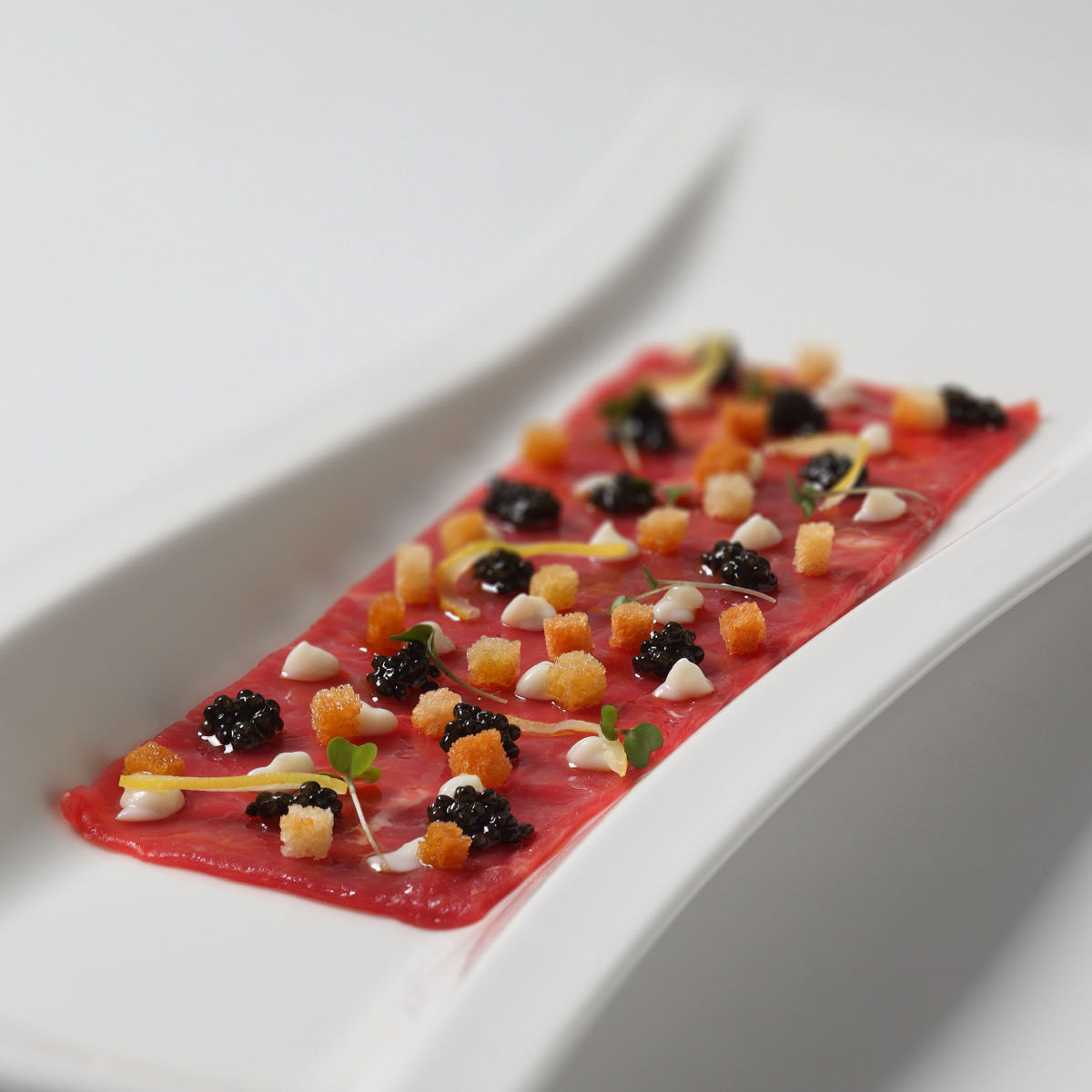 Beef carpaccio with salted lemon, crispy butter bread and caviar
Dish

Second course

Caviar

Chef

Alessandro Breda
---
Caviar on a meaty main course? Absolutely, and definitely meant to surprise your guests with unexpected ingredients like Sevruga Imperial caviar.
Ingredients
240 beef tenderloin
1 lemon
20 g salt
20 g sugar
60 g caviar
50 g fresh bread
50 g butter
50 g cream
Salt as needed
Pepper as needed
Evo oi
Method
Prepare the lemons a week in advance: cut them in half and cover them with salt and sugar mixed together, let them marinate a minimum of one week, then rinse them in running water. Cut the peel into thin julienne and keep it aside.
Cut the tenderloin into four slices, flatten them between two sheets of wax paper with the help of a meat tenderizer.
Cut the bread into 2 mm small cubes, saute with butter and a pinch of salt.
Place the meat on a flat plate, season with salt and pepper and brush with oil.
Garnish with lemon peel, caviar and toasted bread cubes. Finish with a few drops of cream semi-whipped with salt, pepper and a squeeze of lemon juice.
---
Discover more recipes
Savor caviar with our recipes featuring it.