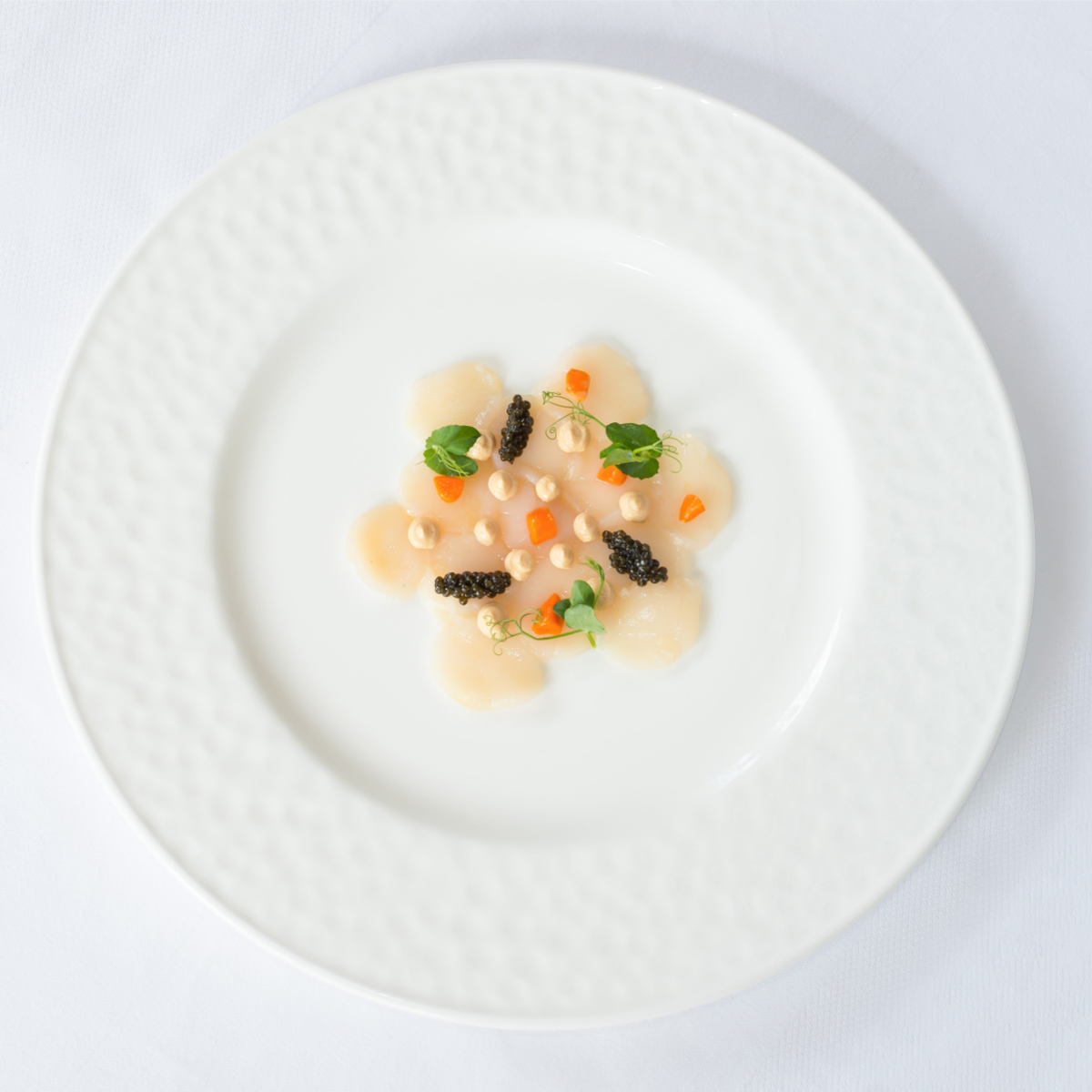 Carpaccio of scallops, foie gras, pumpkin and caviar
Dish

Starter

Caviar

Chef

Waldemarro Leonetti
---
A sophisticated recipe in which the delicacy of the scallop carpaccio blends harmoniously with the creaminess of the foie gras, the sweetness of the pumpkin and the savoriness of the Siberian Classic caviar, thus creating a balance of flavors that will win the palate of your diners.
Ingredients
15 g per person Siberian Classic caviar
4 fresh scallops
1 pumpkin
foie gras
Butter
Thyme
Salt as needed
Pepper as needed
Evo oil as needed
Method
First, bake the chopped pumpkin in the oven for 45 minutes at 170° C, blend the pulp with evo oil, salt, pepper and thyme to create a ganache.
The foie gras will be whipped in a food mixer with equal weight of butter to obtain a mousse.
Cut the scallops, previously blast chilled, very thinly, thus creating the base of the dish.
Finally, complete by garnishing the dish with the foie gras mousse, pumpkin ganache, and Siberian Classic caviar.
---
Discover more recipes
Savor caviar with our recipes featuring it.