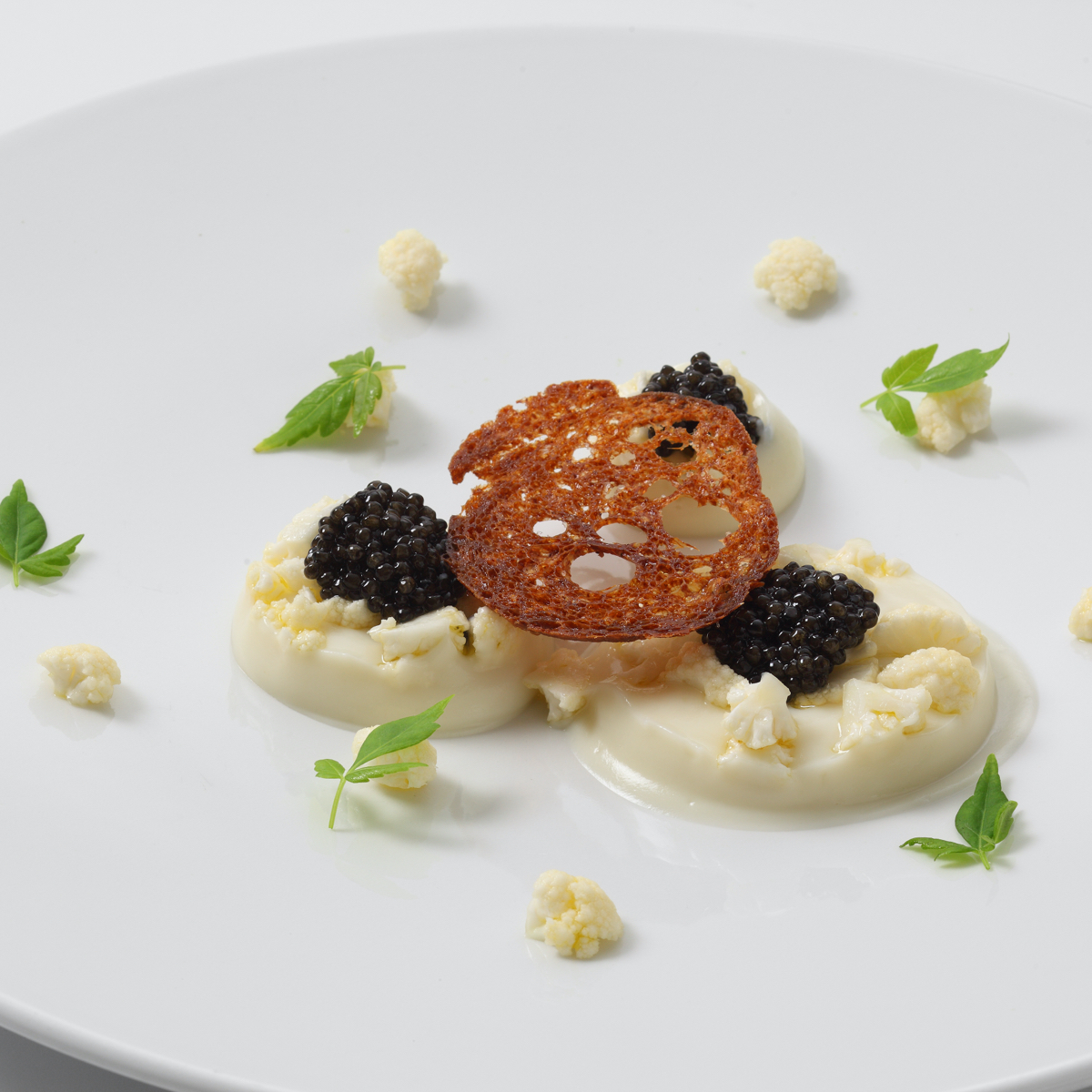 Cooked and raw cauliflower with caviar
Dish

Second course

Caviar

Chef

Alessandro Breda
---
A "poor" vegetable yet rich in beneficial effects with its anticancer, antibacterial, anti-inflammatory and antioxidant active properties. The neutral, slightly perceived flavor and the different crunchiness between boiled and raw cauliflower enhance the ecstasy of unique flavors.
Ingredients
200 gr cauliflower
5 eggs
60 gr Beluga Siberian caviar
50 gr evo oil
1/2 lemon
Salt as needed
Pepper as needed
Method
Cut all the tops off the cauliflower and keep them aside. Cut the remaining part into pieces, cook it in salted water, drain, and finally blend with 1 egg yolk and olive oil. Adjust with salt and pepper.

Boil the remaining 4 eggs for 8 minutes, shell them and pass through a thick sieve.

Lay the chopped eggs on the bottom of the plate, add the warm cauliflower puree, caviar and finish with the raw flowers lightly marinated with oil, salt and pepper.
---
Discover more recipes
Savor caviar with our recipes featuring it.