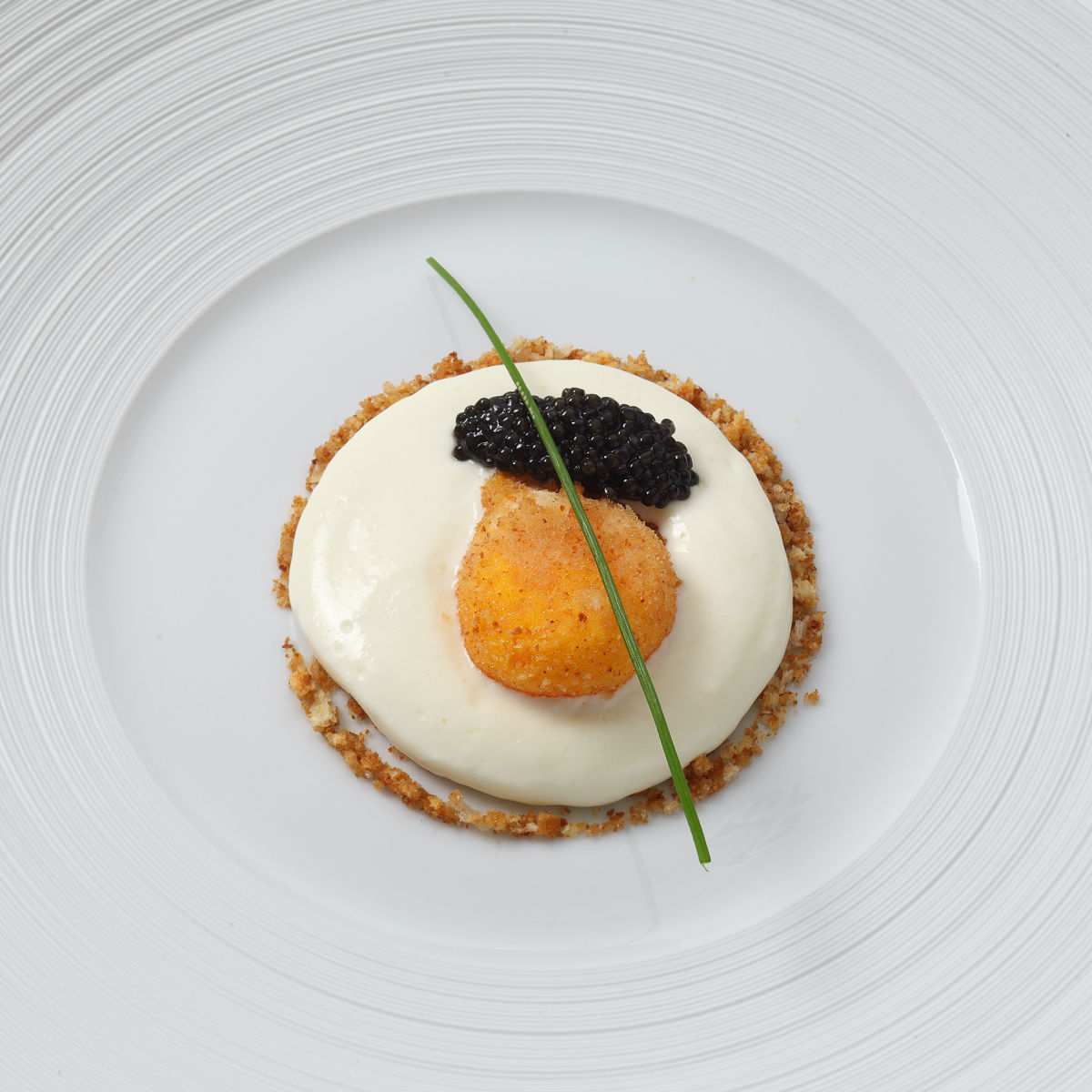 Egg white cream with crispy yolk and caviar
Dish

Second course

Caviar

Chef

Alessandro Breda
---
The classic flavor combination with Beluga Siberian caviar in a recipe that merges delicate multi-sensory perceptual aspects. The contrast between the "crunchiness" of the egg yolk and the caviar creates a traditional pairing with a modern preparation.
Ingredients
4 eggs
60 g breadcrumbs
240 g fresh cream
1/2 lt peanut oil
60 g caviar
10 g chives
Salt as needed
Pepper as needed
Method
Separate the yolks from the egg whites. Boil the cream for 4 minutes, add salt and pepper. Remove from heat, add the egg whites, whisk and strain.
Dip the egg yolks in breadcrumbs and let them rest in the refrigerator for at least 2 hours. Microwave the egg whites with the cream. Next, blend until you get a fluffy cream.
Fry the yolks in 170°C oil, dry and salt.
Lay the egg white cream in a deep dish, place the fried yolk in the center and add a teaspoon of caviar and finely chopped chives on top.
---
Discover more recipes
Savor caviar with our recipes featuring it.