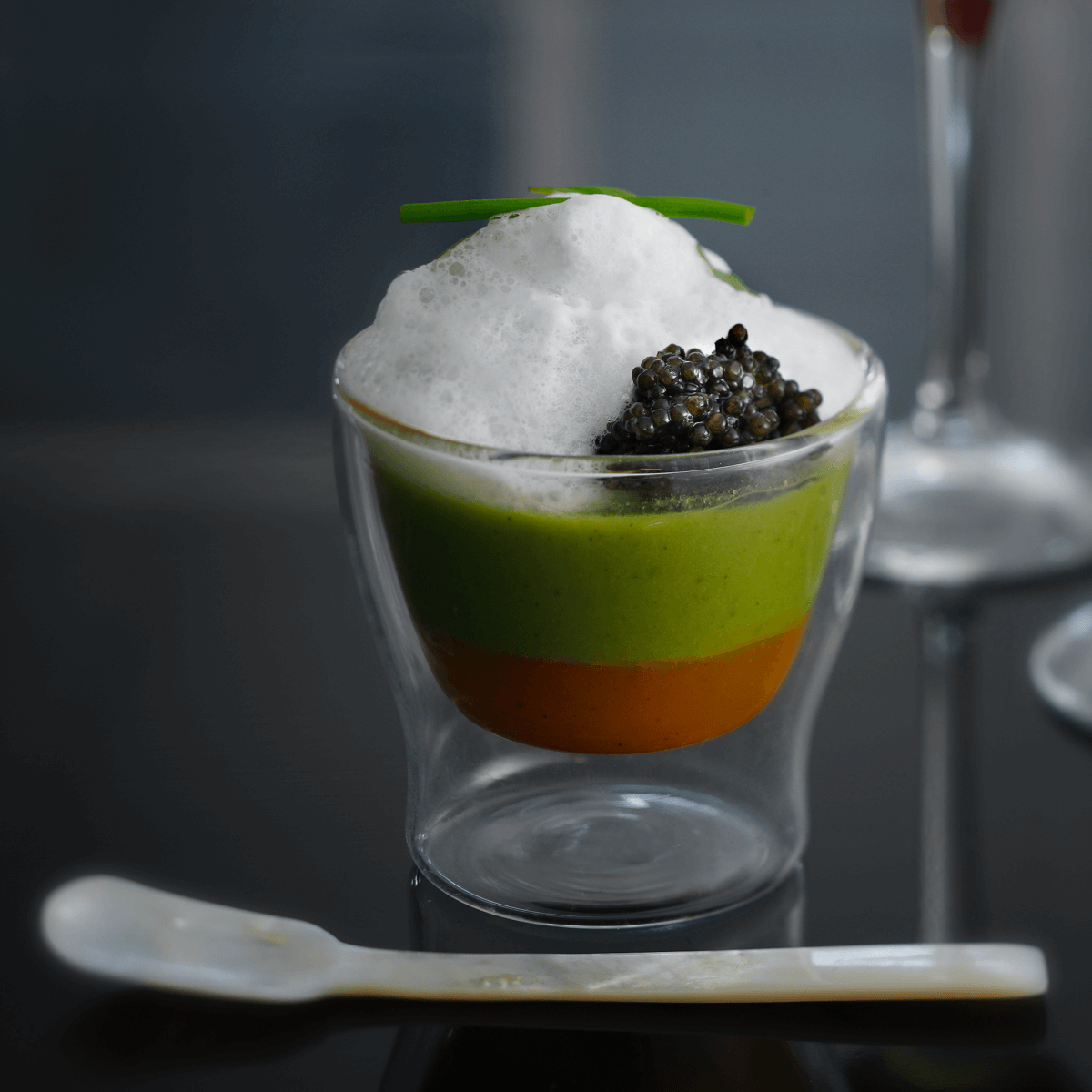 Persimmon jelly, broccoli mousse, yogurt and caviar
Dish

Starter

Caviar

Chef

Alessandro Breda
---
It opens your evening with flair and can become the protagonist, along with some finger foods, of a luxurious aperitif. Ethereal creamy flavors to enjoy with mother-of-pearl spoons.
Ingredients
2 ripe persimmons
50 gr Oscietra Classic caviar
4 sheets of gelatine
3 broccoli
200 gr cream
Salt as needed
Pepper as needed
Evo oil
Method
Peel the persimmons, sieve the pulp, and season. Add the jelly sheets previously moistened in water and pour into 4 glasses. Let stand in the refrigerator for at least 2 hours.
Steam the broccoli, blend with some of their water, adjust salt and pepper and cool.
Once chilled, add 200 g of cream. Pour into small glasses along with the persimmon cream and serve with the caviar and yogurt.
---
Discover more recipes
Savor caviar with our recipes featuring it.