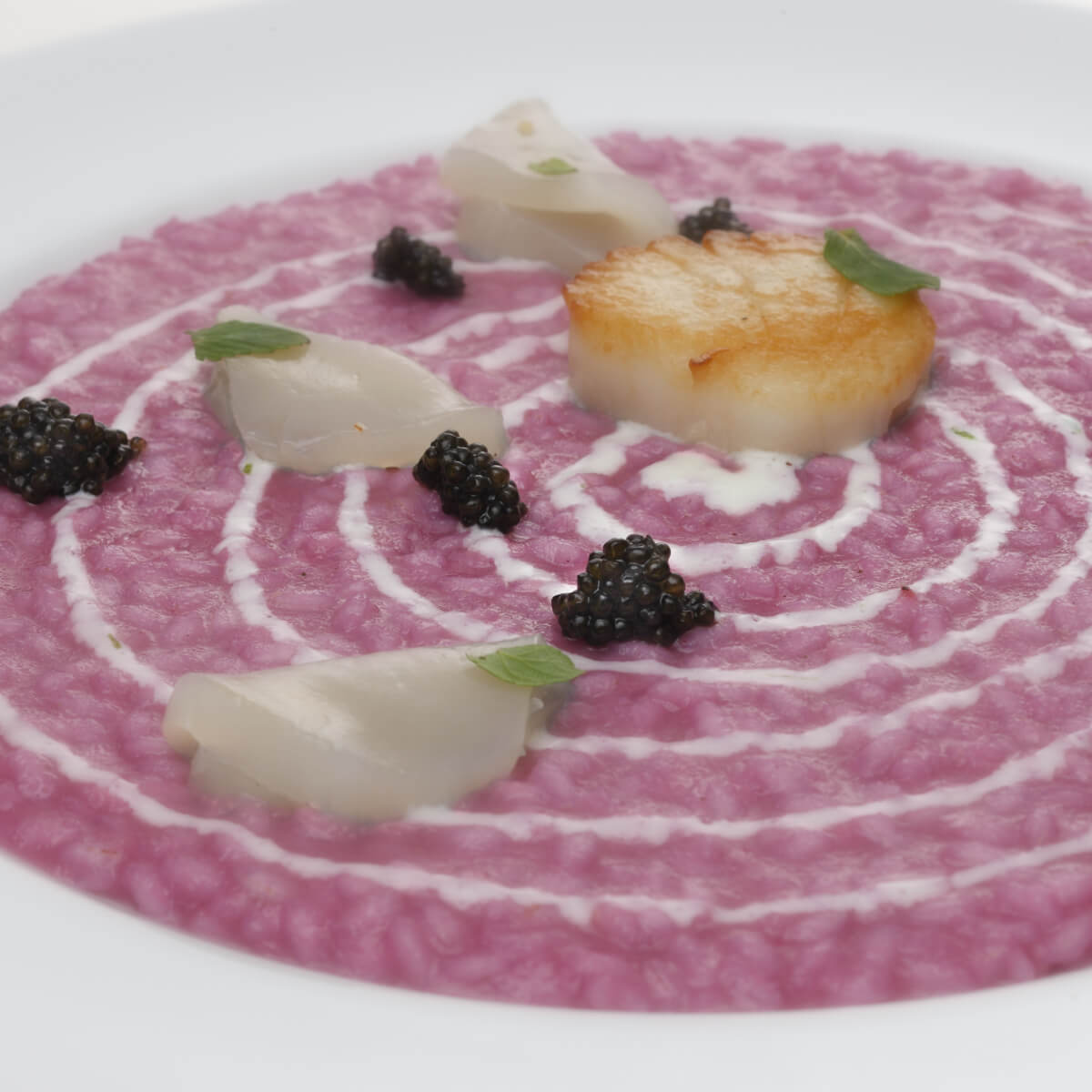 Purple risotto with yogurt, scallops and caviar
Dish

First course

Caviar

Chef

Giuliano Lorenzon
---
Purple and black, a fashion dish and a mouthwatering serving. A beautiful dish enhances this recipe, which deserves precise timing in the serving, especially for the risotto, to keep preferably a little "al dente".
Ingredients
200 gr rice
300 gr beet
100 gr Beluga Siberian caviar
600 gr broth
6 scallops
125 gr low-fat yogurt
50 gr sour cream
Salt as needed
Pepper as needed
Method
Proceed with cooking the risotto after dry-roasting it without vegetables or oil.

Cook and blend the beet. Drizzle with a bit of white wine, and once it has evaporated, add the beet juice and broth a little at a time. Adjust salt.

Cook 4 whole scallops in a hot pan with a tablespoon of oil. While the rice is cooking, prepare the yogurt sauce by blending yogurt, salt, pepper, and sour cream thoroughly.

Once the rice is cooked, cream with evo oil and serve. Create a spiral on the risotto with the yogurt sauce. Arrange slices of raw and cooked scallop on the top and finish with Beluga Siberian caviar.
---
Discover more recipes
Savor caviar with our recipes featuring it.