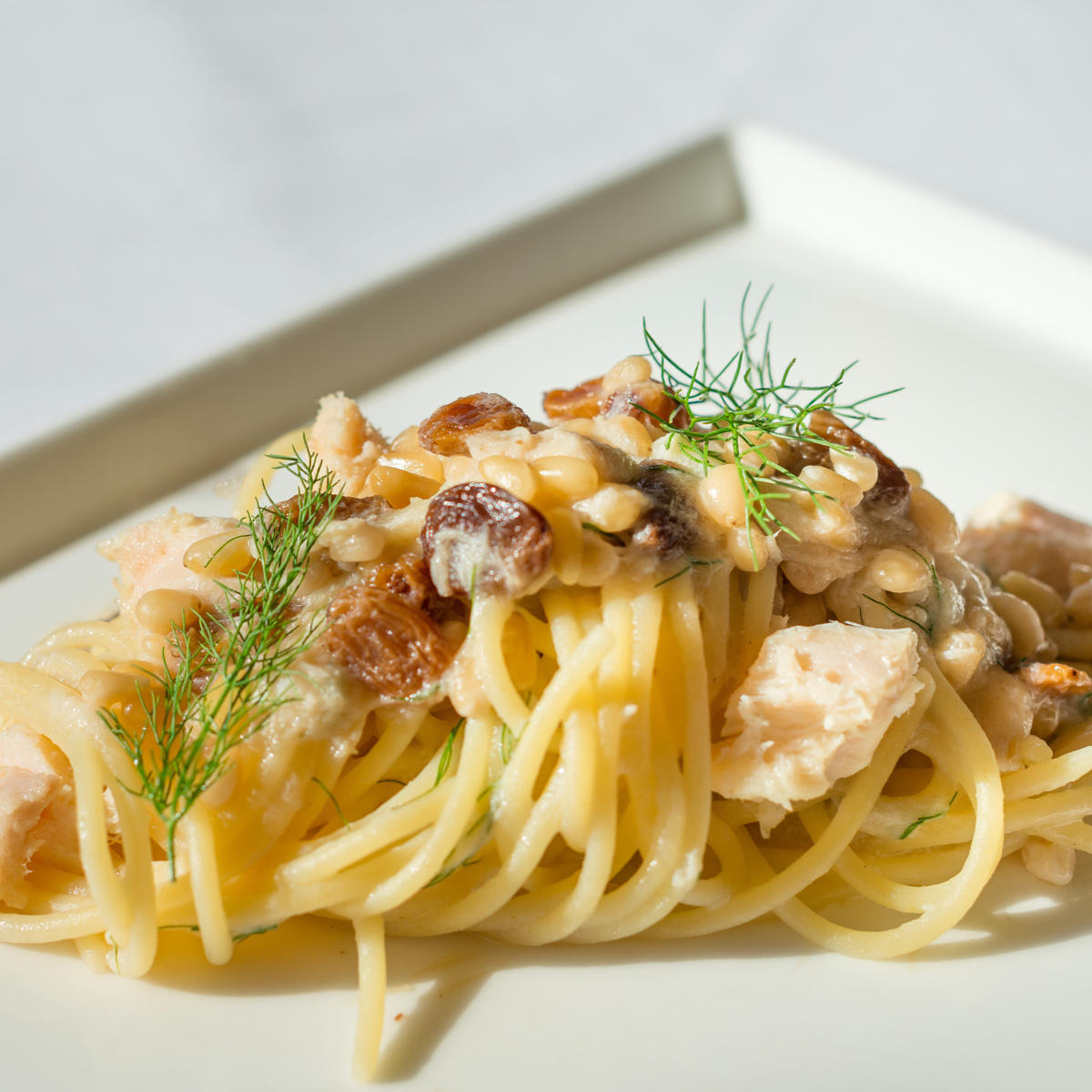 Spaghetti with raisins, pine nuts, dill and sturgeon in oil
Dish

First course

Caviar

Chef

Waldemarro Leonetti
---
A simple recipe that will captivate your taste buds in an explosion of flavor and warmth. The sweetness of raisins, the crunchiness of pine nuts, the freshness of dill and the savoriness of Osietra sturgeon filets will conquer your palate.
Ingredientis
Oscietra Sturgeon filets in oil
Spaghetti
Garlic
Toasted pine nuts
Raisins
Dill
White wine
Butter
Salt as needed
Evo oil as needed
Method
Cook the spaghetti in plenty of salted water.
In a frying pan, sauté a clove of poached garlic. Add the raisins, toasted pine nuts and Oscietra sturgeon filets in oil.
Deglaze with white wine and a knob of butter. Saute the spaghetti al dente, stirring them into the resulting sauce.
Finally, add the chopped dill and serve.
---
Discover more recipes
Savor caviar with our recipes featuring it.