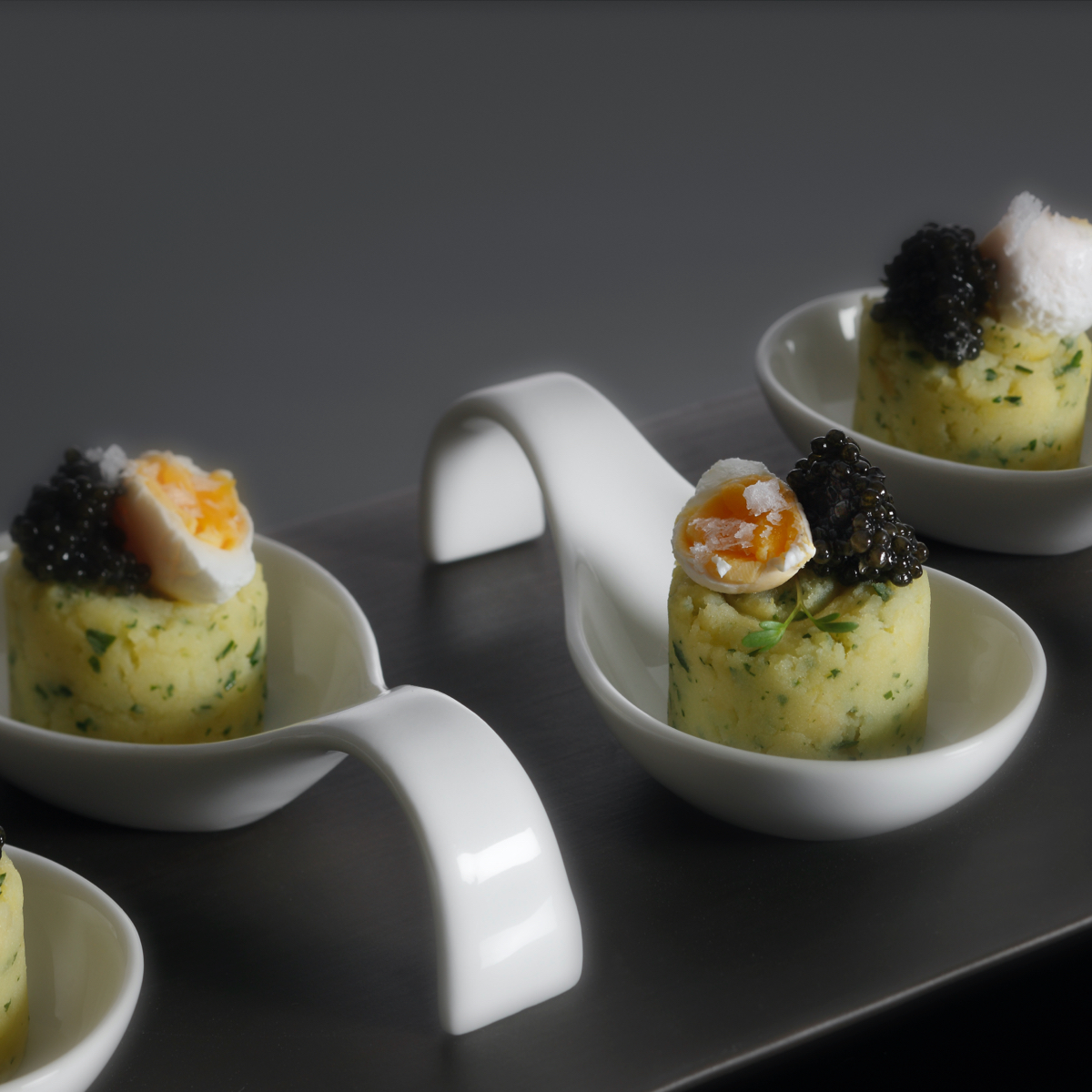 Spoon of parsley potatoes, quail egg and caviar
Dish

Starter

Caviar

Chef

Giuliano Lorenzon
---
Simply perfect: traditional pairings to offer the fine Beluga Siberian caviar in all its perceptive delicacy, with potatoes and eggs. Indulge in an exclusive moment of pleasure.
Ingredients
200 g potatoes
4 tbsp. evo oil
Salt as needed
Pepper as needed
Parsley
Quail eggs
50 g caviar
Method
Boil the previously peeled and cut potatoes. Once ready, mash and season them with 4 tablespoons of evo oil, salt and pepper.
Allow to cool and add chopped parsley.
Bring a saucepan of water with a tablespoon of white vinegar to a boil. Open and pour one quail egg at a time into the water. Wait for it to cook without handling it too much: let it cool in a bowl of cold water.
Serve on ceramic (not steel) teaspoons and, helping yourself with a stencil, lay the potatoes, egg, and finally the caviar.
---
Discover more recipes
Savor caviar with our recipes featuring it.