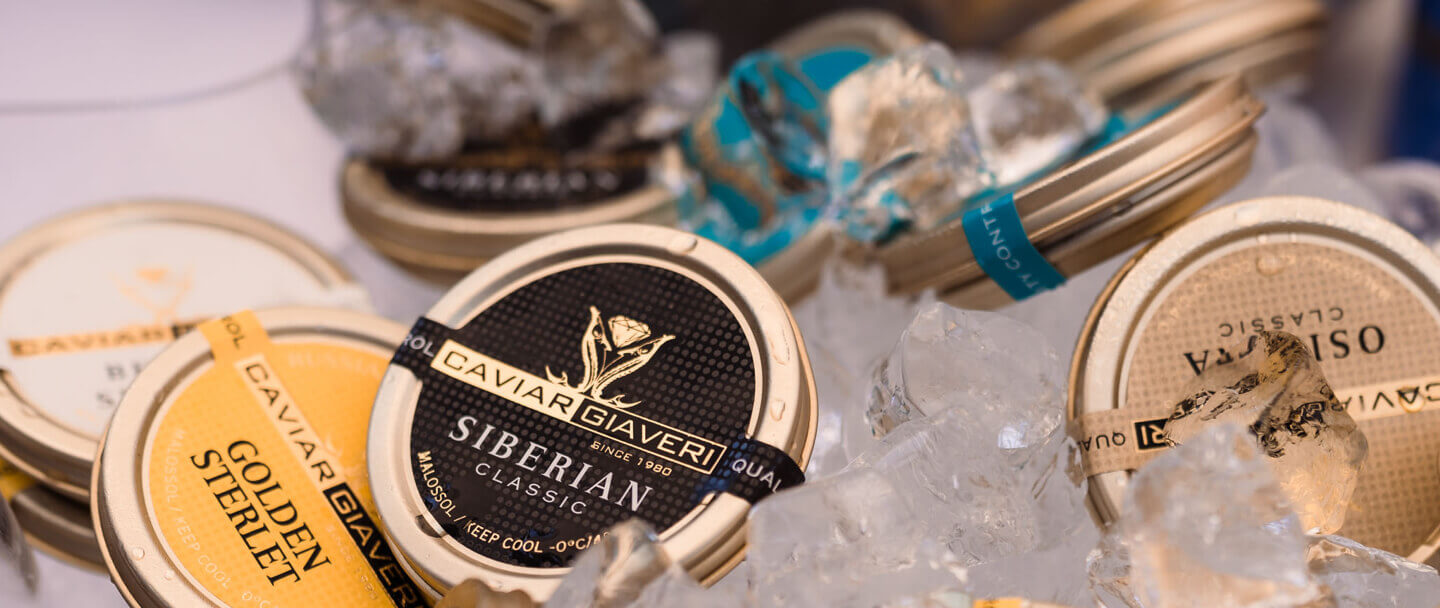 How to choose caviar
Choosing caviar means choosing color, texture, size, and, of course, taste. Each sturgeon species develops distinctive traits, and each type of caviar follows a maturation and selection process that gives it unique flavors. That is why each of Giaveri's caviar tins is absolutely unique.
In general, the taste of caviar should be savory but not overly salty, free of aftertaste, and an umami sensation should be present.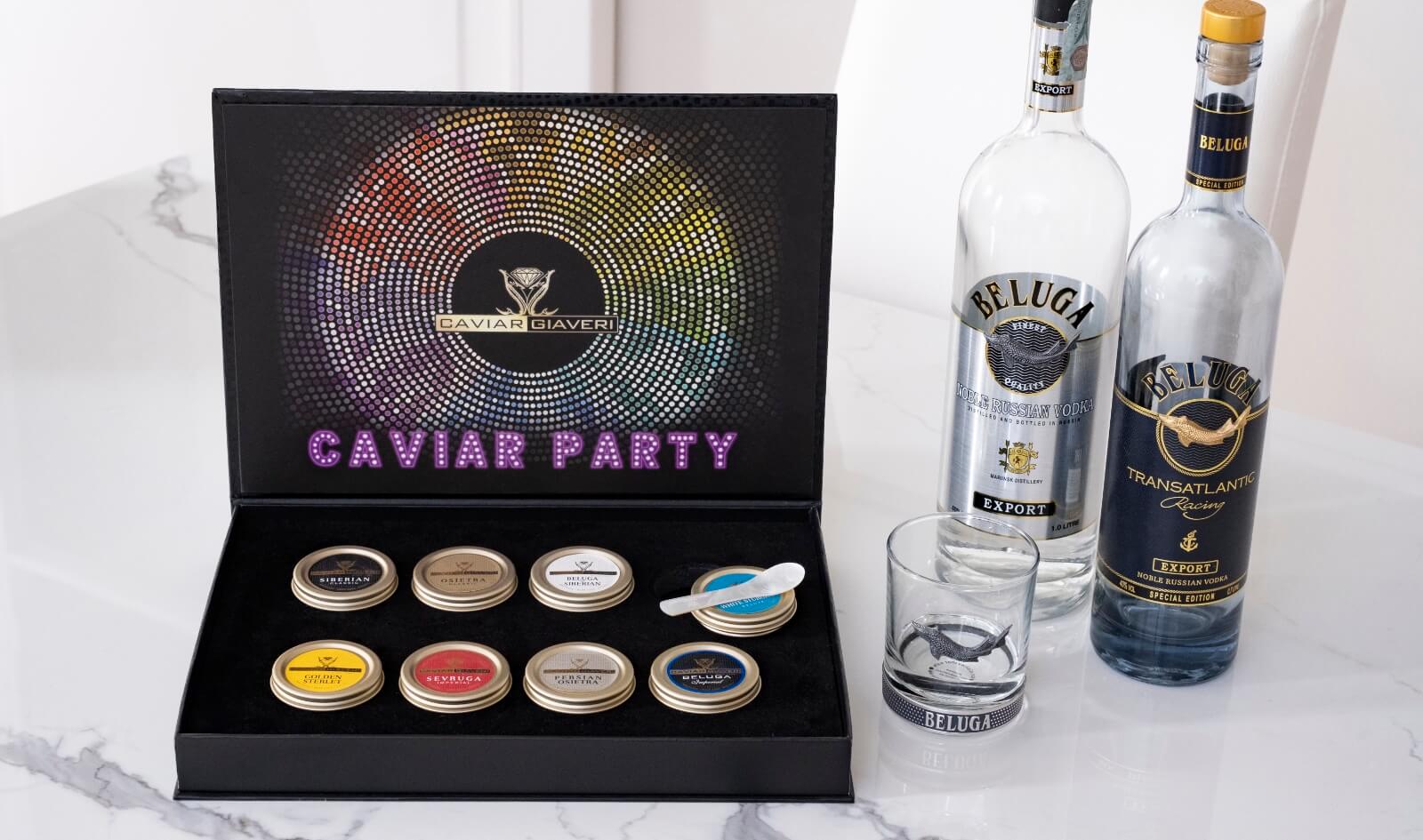 For your first time
The section dedicated to your first time includes classic caviars with a gentle, light, and delicate flavor. This section is for those who want to enter the fabulous caviar world.
This category includes White Sturgeon Deluxe caviar with a mild and gentle taste characterized by large grains that are lovable on the palate.
There is also the Siberian Classic caviar with its amber-gray color and mild iodized taste, loved for its texture.
Finally in this section we find Baerii Heritage caviar with a delicate and consistent taste characterized by perfect grains that enhance the essential qualities of caviar, ideal for those new to the wonderful world of caviar.
Do you wish to try them all? Caviar Giaveri has created the Caviar Party gift box that offers a chance to taste 8 labels representative of the best selection of caviar to introduce you to this world.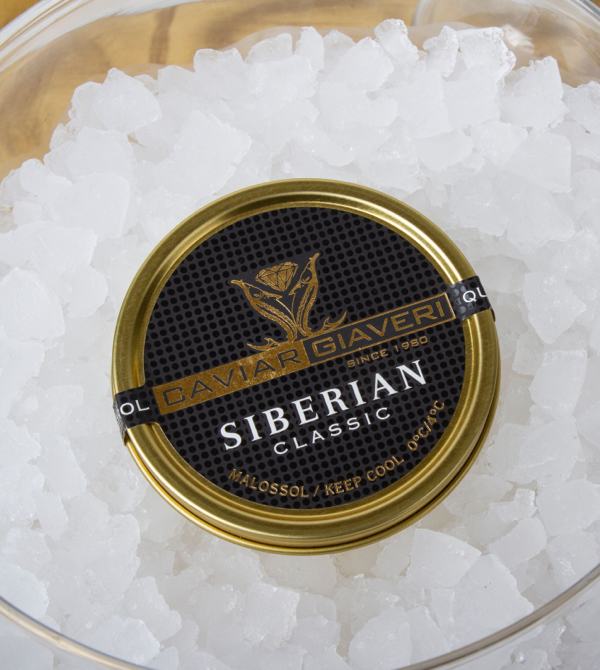 For enthusiasts
The section dedicated to enthusiasts includes caviars with bold flavors and marine notes, exquisite with their range of flavor nuances.
This section includes the Oscietra Heritage caviar, characterized by notes of walnut, which has always been appreciated by discerning connoisseurs. We find Oscietra Classic caviar that engages all senses with perfectly identical grains. Beluga Siberian caviar is distinguished by its large eggs that lend finesse and exclusivity. Finally, the Golden Sterlet caviar is characterized by golden-colored eggs and a strong marine flavor that makes it incomparable.
For true Caviar enthusiasts, Giaveri has created the Bollinger Party golden box paired with Bollinger Champagne and Beluga Siberian caviar for a memorable match.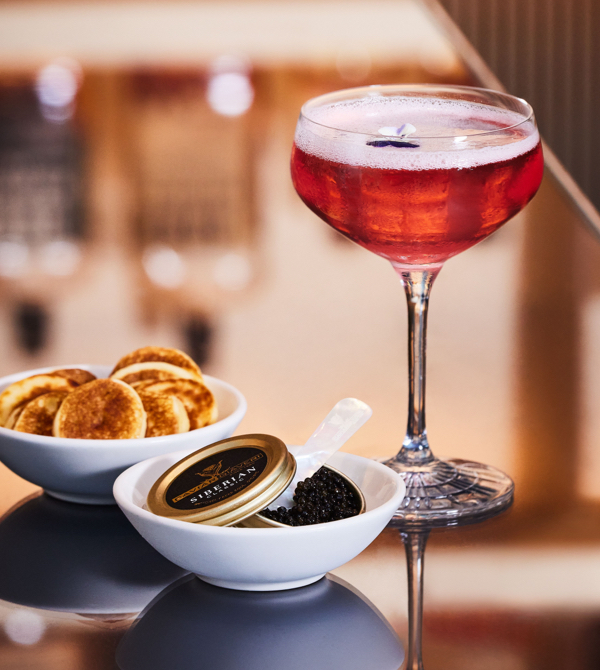 For connoisseurs
The section for connoisseurs is designed for all those who wish to explore new, more refined and exclusive variations of caviar, thus offering a selection of the most delicious and valuable varieties available on the market.
In this section we find the Beluga Imperial caviar, an Italian excellence characterized by a delicate and buttery flavor to be savored pure for an unparalleled taste experience.
Finally we find Sevruga Imperial caviar with a stronger and more traditional taste characterized by a very fine aroma that has made it famous all over the world.