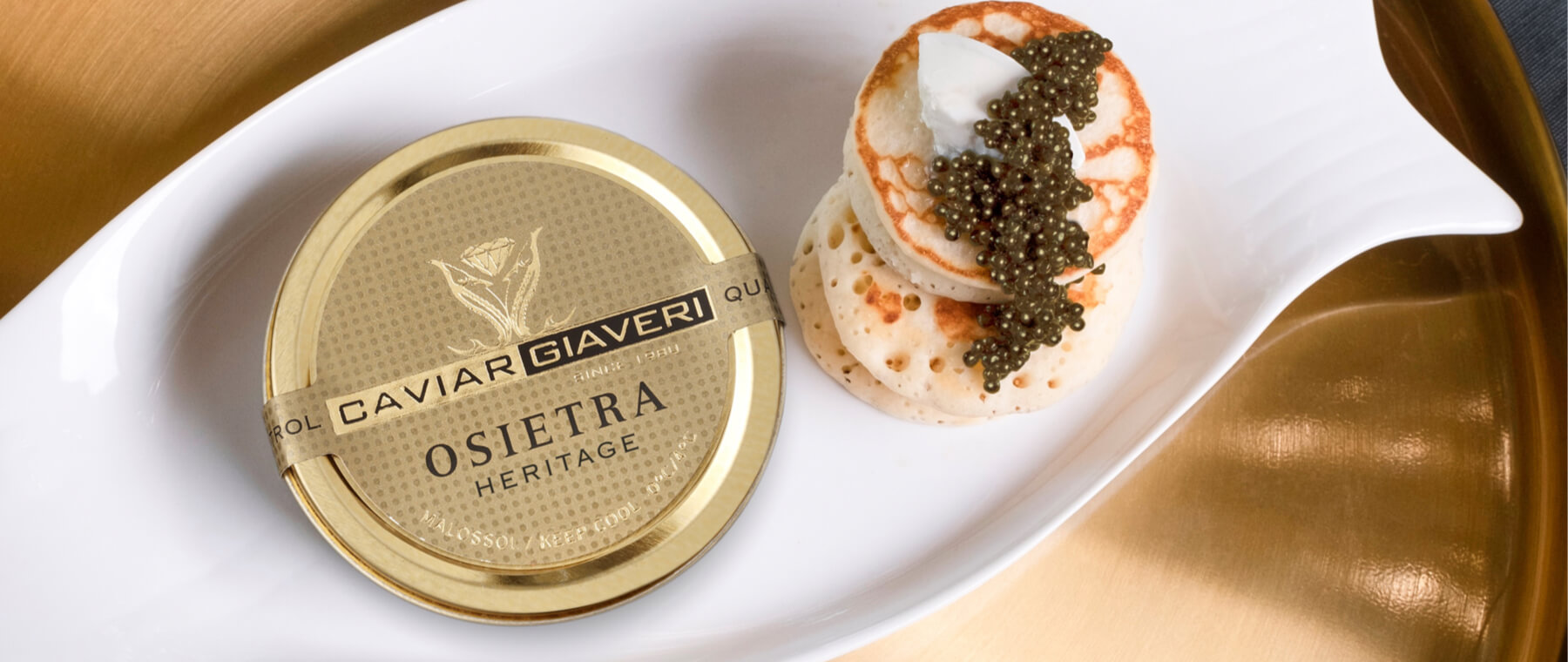 Oscietra Heritage
For true enthusiasts
---
Oscietra Heritage
The product will arrive at your door with a 90-day expiry date.
Our attention to the freshness of caviar starts with its transportation. We have implemented a shipping solution that uses special styrofoam packaging with refrigerated glacettes to maintain a controlled temperature throughout the journey. The result? Fresh products, as if they were just purchased in our store.
Delivery is always free for any purchase in Italy. For Europe, shipping is free of charge on orders exceeding €300. We preferably ship on Mondays, Tuesdays, and Wednesdays to ensure delivery within the following 48 hours of order fulfillment notification and optimal product storage. We entrust our shipments to selected express couriers for food transportation.
We are committed to making every order you place an unforgettable experience. Each product is carefully and meticulously hand-packaged. Whether you are purchasing for yourself or someone else, our distinctive included gift box adds a touch of class and sophistication to make every moment even more special. Add your message and personalize your order!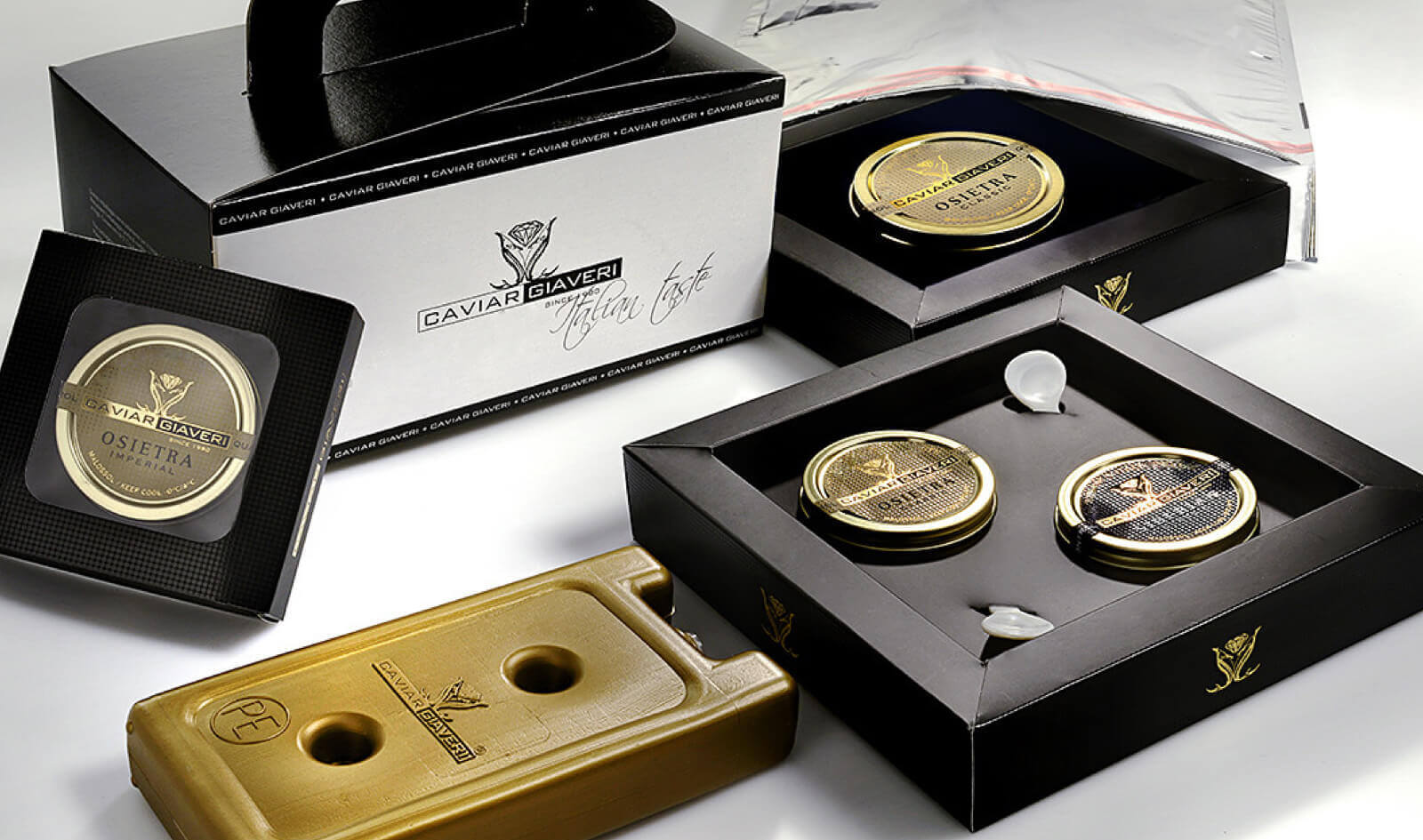 ---
Characteristics
Diameter

Small

Large

Consistency

Creamy

Crispy

Species

Acipenser gueldenstaedtii

Taste

Marine, hits of nuttiness

Color

Dark, hazel brown

Egg maturity

10 years
Description
Oscietra Heritage Caviar is a fine variety of caviar from the renowned Oscietra sturgeon. Hues ranging from brown to gold confer an elegant and unique look. The eggs appear identical, smooth and well-defined, with a crisp and delicate texture on the palate. This fresh caviar will win you over with its light taste, revealing nutty notes to delight all senses.
The making
Caviar Giaveri prepares Oscietra Heritage caviar with its precious specimens of Russian Acipenser Gueldenstaedtii sturgeons raised in protected and controlled farms where optimal living conditions are guaranteed. This sturgeon species can reach considerable sizes: 2 meters in length and up to 60 kg in weight. We take care of our sturgeons by ensuring a natural approach throughout their life cycle to obtain the highest product quality.
Nutritional values
Per 100 g serving size
Energy value: Kcal 255.4 g / Kj 1064.2 g
Fat: 17.0 g
Saturated fat: 4.7 g
Carbohydrates: 1.6 g
Sugar: 1.0 g
Protein: 24.0 g
Salt: 3.50 g
Moisture: 52.8 g
Ash: 4.6 g
Storage
Unopened tin expires after 90 days. Once opened, store in the refrigerator and enjoy within 3 days.
Perfect with Oscietra Heritage