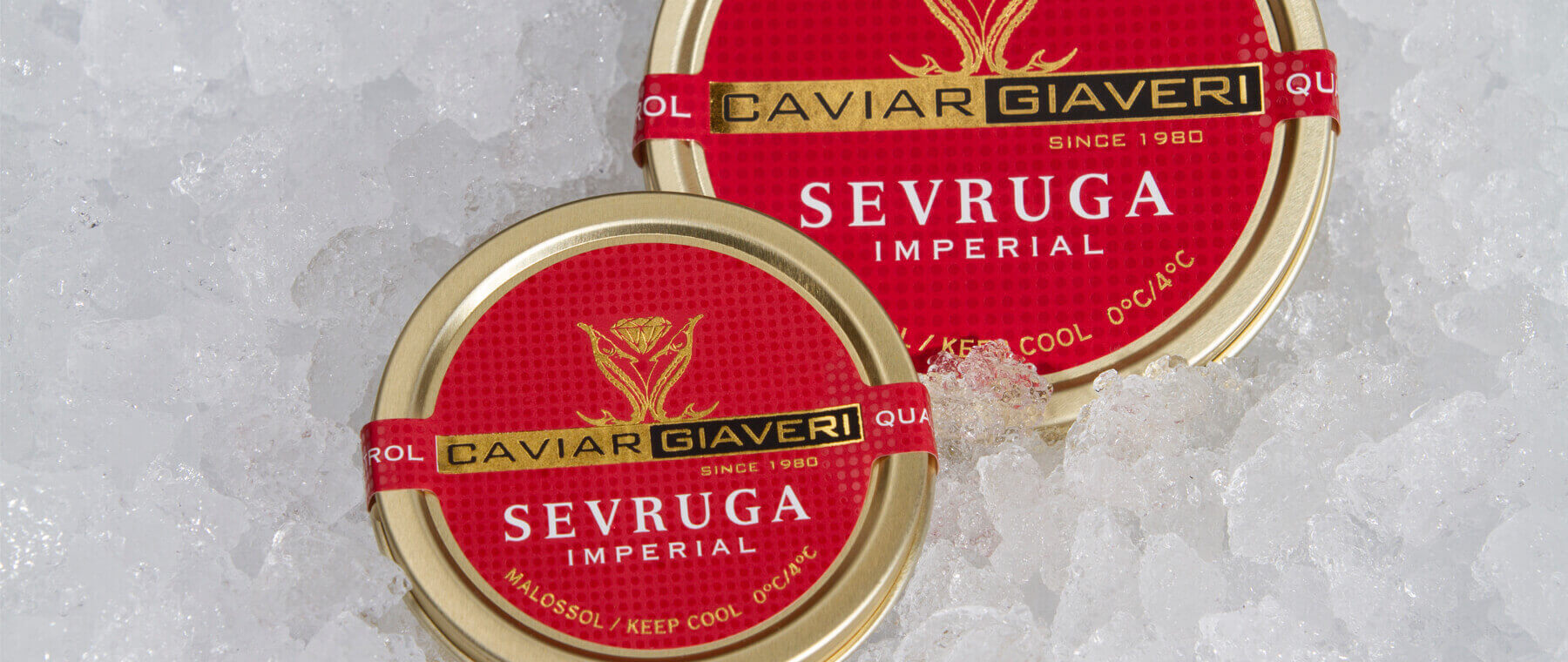 Sevruga Imperial
Limited Edition for caviar and tradition lovers
---
Sevruga Imperial
The product will arrive at your door with a 90-day expiry date.
Our attention to the freshness of caviar starts with its transportation. We have implemented a shipping solution that uses special styrofoam packaging with refrigerated glacettes to maintain a controlled temperature throughout the journey. The result? Fresh products, as if they were just purchased in our store.
Delivery is always free for any purchase in Italy. For Europe, shipping is free of charge on orders exceeding €300. We preferably ship on Mondays, Tuesdays, and Wednesdays to ensure delivery within the following 48 hours of order fulfillment notification and optimal product storage. We entrust our shipments to selected express couriers for food transportation.
We are committed to making every order you place an unforgettable experience. Each product is carefully and meticulously hand-packaged. Whether you are purchasing for yourself or someone else, our distinctive included gift box adds a touch of class and sophistication to make every moment even more special. Add your message and personalize your order!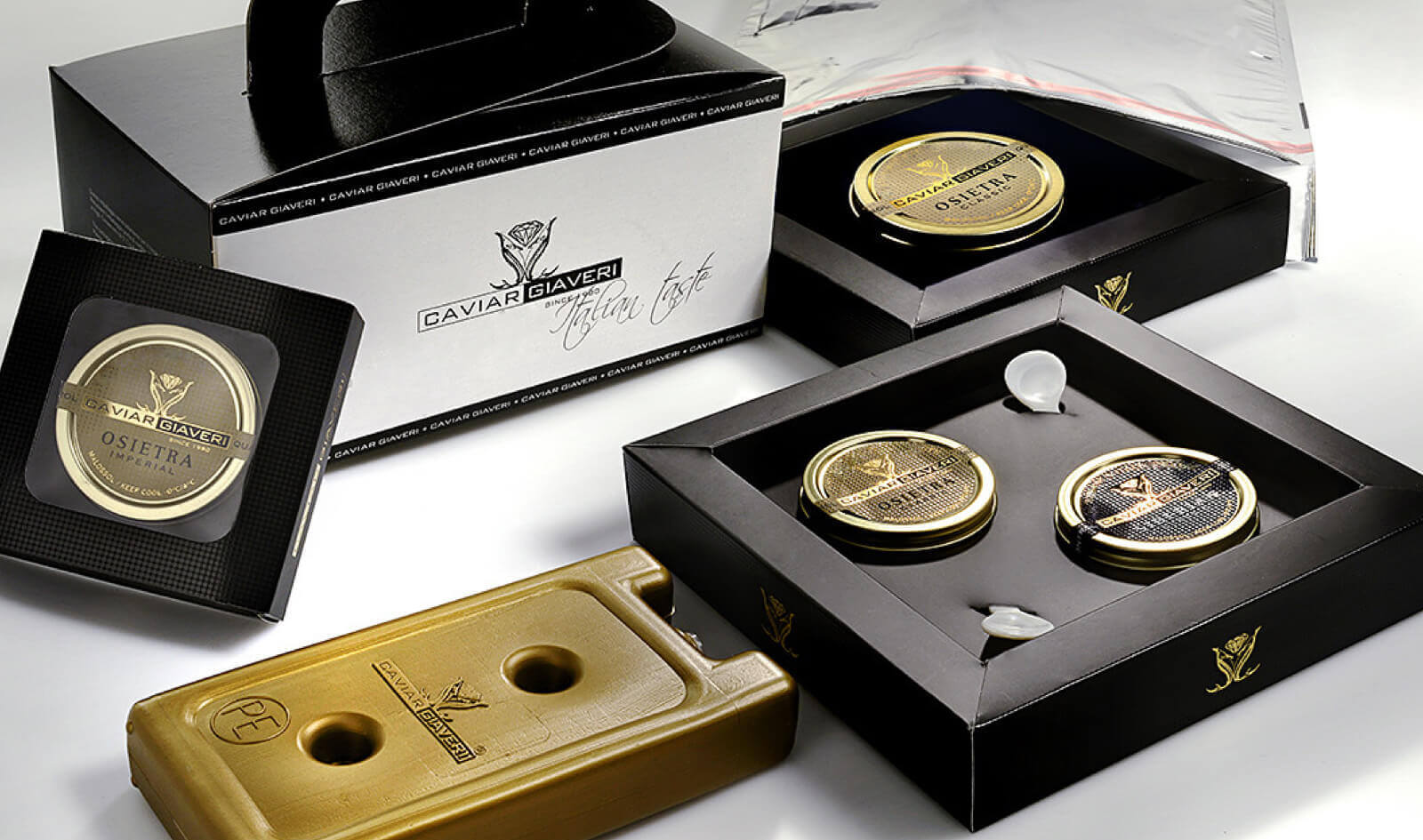 ---
Characteristics
Diameter

Small

Large

Consistency

Creamy

Crispy

Species

Acipenser Stellatus

Taste

Firm, marine

Color

Pearl grey

Egg maturity

9 years
Description
Sevruga Imperial caviar has small grains: the eggs deliver that fine, unique and unmistakable aroma that has made this roe world-famous. The tiny pearls reveal bold, rich and typically marine notes. The sophistication of this caviar variety will make your tasting experience memorable.
The making
This quintessential caviar is obtained from the "starry" sturgeon, namely Acipenser Stellatus, which reaches smaller sizes than other species. Once widely found in the Black Sea, Caspian Sea, and Azov Sea, it is extremely difficult to breed except in optimal environmental conditions. Caviar Giaveri has complete control of the production chain at all stages. In fact, the production cycle begins with an egg and ends with an egg. Each stage, from production to caviar packaging, takes place within the company based in the province of Treviso, northeast Italy.
Nutritional values
Per 100 g serving size
Energy value: Kcal 255.4 g / Kj 1064.2 g
Fat: 17.0 g
Saturated fat: 4.7 g
Carbohydrates: 1.6 g
Sugar: 1.0 g
Protein: 24.0 g
Salt: 3.50 g
Moisture: 52.8 g
Ash: 4.6 g
Storage
Unopened tin expires after 90 days. Once opened, store in the refrigerator and enjoy within 3 days.
Perfect with Sevruga Imperial
Sevruga Imperial featuring
Savor Sevruga Imperial caviar with our recipes that star it.