The pleasure of the best caviar across Europe and in 48 hours!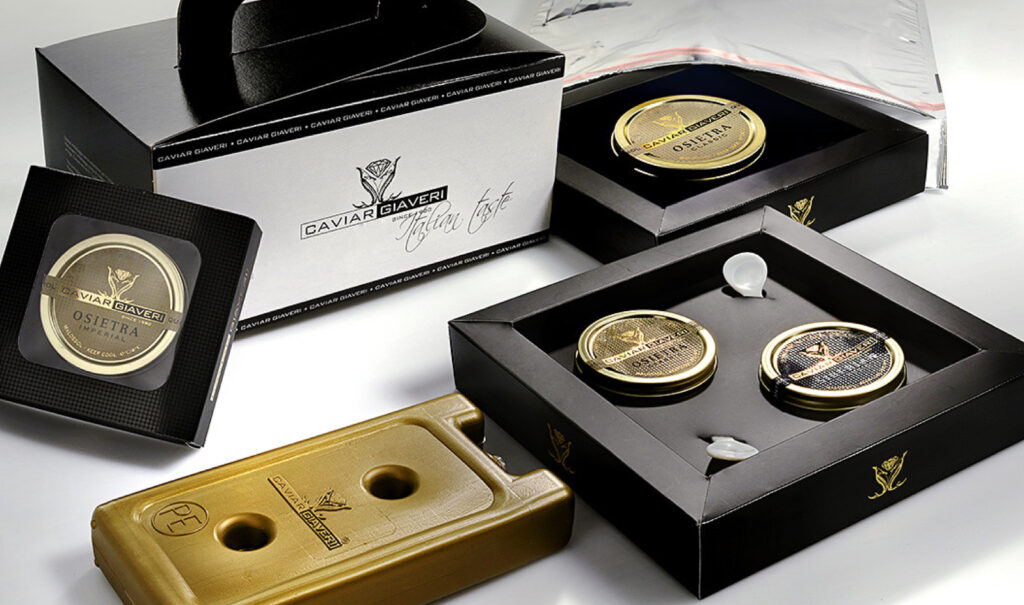 Shipping and delivery
Our caviar is shipped with the utmost care to allow you to fully appreciate the quality and delicate balance of its flavor wherever you wish in Italy or Europe. We provide control systems that can preserve and maintain the ideal storage temperature over time.
From producer to palate within 48 hours, all over Europe.
Free Shipping
Shipping is always free of charge for any purchase in Italy. For Europe, shipping is free for purchases over €300.
We preferably ship on Mondays, Tuesdays, and Wednesdays to ensure optimal product storage with delivery within 48 hours from order fulfillment notification. All our shipments are entrusted to selected express couriers for food transportation.
Delivery methods
When the order arrives, products are prepared and packaged by hand in temperature-controlled environments, ensuring they meet quality and wholesomeness requirements. Our products are transported in appropriate, tightly sealed polystyrene packaging with refrigerated glacettes that maintain the cold chain.
Orders are sent by courier.
Our operators will closely monitor your shipment until your order is delivered.
Caviar Giaveri declines any responsibility for delivery delays that remain outside its area of responsibility.
If you are not fully satisfied, or if you find an irregularity in your order, you may contact us immediately, being sure to keep the original packaging.