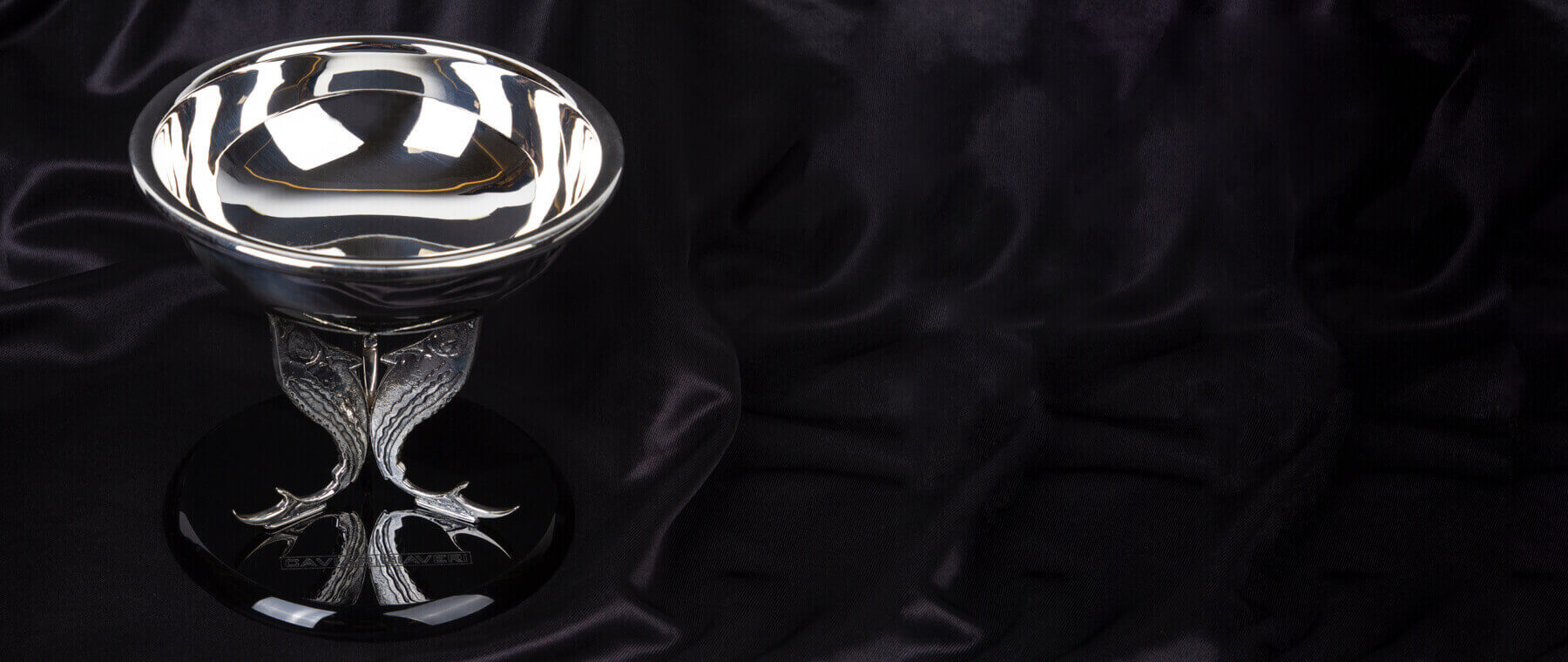 Silver caviar holder
A collector's item to showcase caviar
---
Silver caviar holder
Caviar Giaveri thought of this caviar holder as an expression of the Italian pursuit of handmade utensils.
A precious object made exclusively for Caviar Giaveri by skilled Italian artisans, it expresses the brand's philosophy: bring the tradition of caviar back to the table, according to the ethos of the current sustainability of this prized product.
We are committed to making every order you place an unforgettable experience. Each product is carefully and meticulously hand-packaged. Whether you are purchasing for yourself or someone else, our distinctive included gift box adds a touch of class and sophistication to make every moment even more special. Add your message and personalize your order!
---
Features
Diameter: 16 cm
Height: 15 cm
Suitable for tins: 30 g, 50 g, 100 g, 200 g, 250 g
Material: silverplate, plexiglass
The exclusive caviar holder
The cup is held by 3 iconic silver-plated sturgeons lying on an elegant black plexiglass base to create luxurious reflections on your table. Once the bowl is filled with ice, it becomes a convenient stand for holding your special caviar tins.