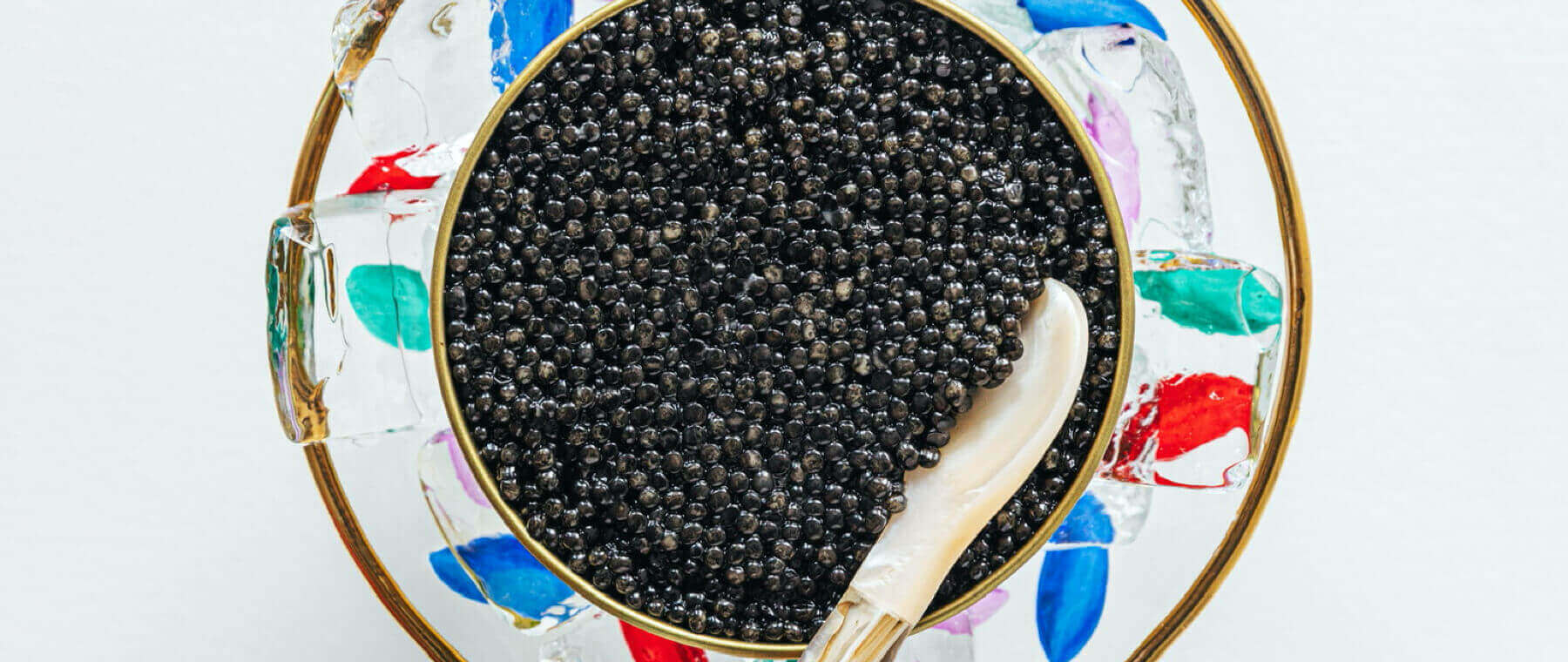 Venetian Collection
For serving art at the table
---
Venetian Collection
Serving caviar properly is a must when it comes to tasting a product of the highest quality. After all, even the eye wants its share!
The product will arrive at your door with a 90-day expiry date.
Our attention to the freshness of caviar starts with its transportation. We have implemented a shipping solution that uses special styrofoam packaging with refrigerated glacettes to maintain a controlled temperature throughout the journey. The result? Fresh products, as if they were just purchased in our store.
Delivery is always free for any purchase in Italy. For Europe, shipping is free of charge on orders exceeding €300. We preferably ship on Mondays, Tuesdays, and Wednesdays to ensure delivery within the following 48 hours of order fulfillment notification and optimal product storage. We entrust our shipments to selected express couriers for food transportation.
We are committed to making every order you place an unforgettable experience. Each product is carefully and meticulously hand-packaged. Whether you are purchasing for yourself or someone else, our distinctive included gift box adds a touch of class and sophistication to make every moment even more special. Add your message and personalize your order!
---
What's inside
1 × Siberian Classic Caviar 30 g
​​1 × Murano glass caviar holder
​​1 × White or black thermal bag
​​​​2 × Mother-of-pearl spoons
Discover the gift set
The valuable Murano glass caviar holder with a 13.5 cm diameter is suitable for holding 30 g, 50 g, and 100 g tins. This exclusive object, handcrafted and painted by skilled master glassmakers, expresses all the experience, passion and creativity of Venetian art. Each piece is unique, rich in colors, and slight variations inspired by the creative moment.
The elegant and ready-to-use Caviar Giaveri branded thermal bag can be used over and over to keep your products at the ideal temperature. Soft to the touch, it comes in a comfortable and compact size and stands out with its particular attention to style and elegance.
2 elegant mother-of-pearl spoons will accompany your tasting moments.
Caviar selection
The package contains the finest selection of Siberian Classic caviar hailing from the sturgeon that inhabited the Siberian rivers. A versatile ingredient with a distinct flavor, a real treat for the most discerning palates. Loved for its consistent texture and slightly iodized aroma.