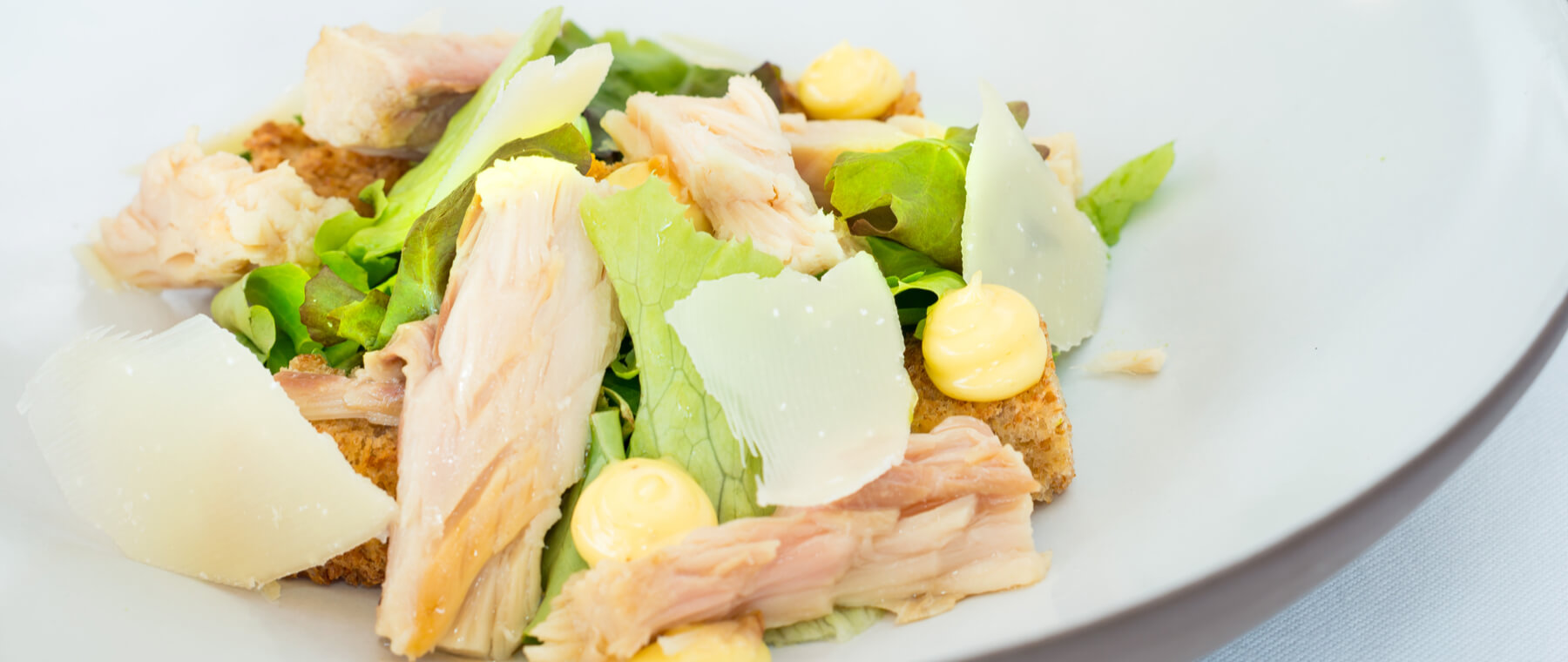 White and Russian Sturgeon in Olive Oil - 2 jars
White and Russian sturgeon filets
---
White and Russian Sturgeon in Olive Oil – 2 jars
A selection that allows you to taste both sturgeon species: the famous caviar fish. The exceptionally white meat of the White Sturgeon, with its mouthwatering typical notes and extremely delicate taste, and the consistent texture of the Oscietra Sturgeon meat, please the most discerning palates.
The product will arrive at your door with a 90-day expiry date.
Our attention to the freshness of caviar starts with its transportation. We have implemented a shipping solution that uses special styrofoam packaging with refrigerated glacettes to maintain a controlled temperature throughout the journey. The result? Fresh products, as if they were just purchased in our store.
Delivery is always free for any purchase in Italy. For Europe, shipping is free of charge on orders exceeding €300. We preferably ship on Mondays, Tuesdays, and Wednesdays to ensure delivery within the following 48 hours of order fulfillment notification and optimal product storage. We entrust our shipments to selected express couriers for food transportation.
We are committed to making every order you place an unforgettable experience. Each product is carefully and meticulously hand-packaged. Whether you are purchasing for yourself or someone else, our distinctive included gift box adds a touch of class and sophistication to make every moment even more special. Add your message and personalize your order!
---
What's inside
Species: Acipenser transmontanus and Acipenser gueldenstaedtii
Quantity: 2 jars
Net weight: 150 g each
Drained weight: 105 g each
Packaging: vacuum packed
Jar material: glass
The making
These delicious White Sturgeon and Russian Sturgeon filets come from Caviar Giaveri's farm, where the fish are monitored 24 hours a day and the ultra-pure waters guarantee the highest quality. No additives are used in the meat, while they are processed by hand in extra virgin olive oil and enriched with a lightly smoked note, following an utterly homemade process. Given their excellent nutritional profile, they are perfect for adding flavor to salads or as a light dish.
Nutritional values
Per 100 g
Energy value: 739,2 KJ / 176 Kcal
Fat: 10 g
Saturated fat: 2,1 g
Carbohydrates: <0,1 g
Sugar: <0,1 g
Protein: 21,5 g
Salt: 0,59 g
Storage
Store in a cool, dry place. After opening, refrigerate and enjoy within 2 to 3 days.
Perfect with White and Russian Sturgeon in Olive Oil – 2 jars
White and Russian Sturgeon in Olive Oil - 2 jars featuring
Savor White and Russian Sturgeon in Olive Oil - 2 jars caviar with our recipes that star it.