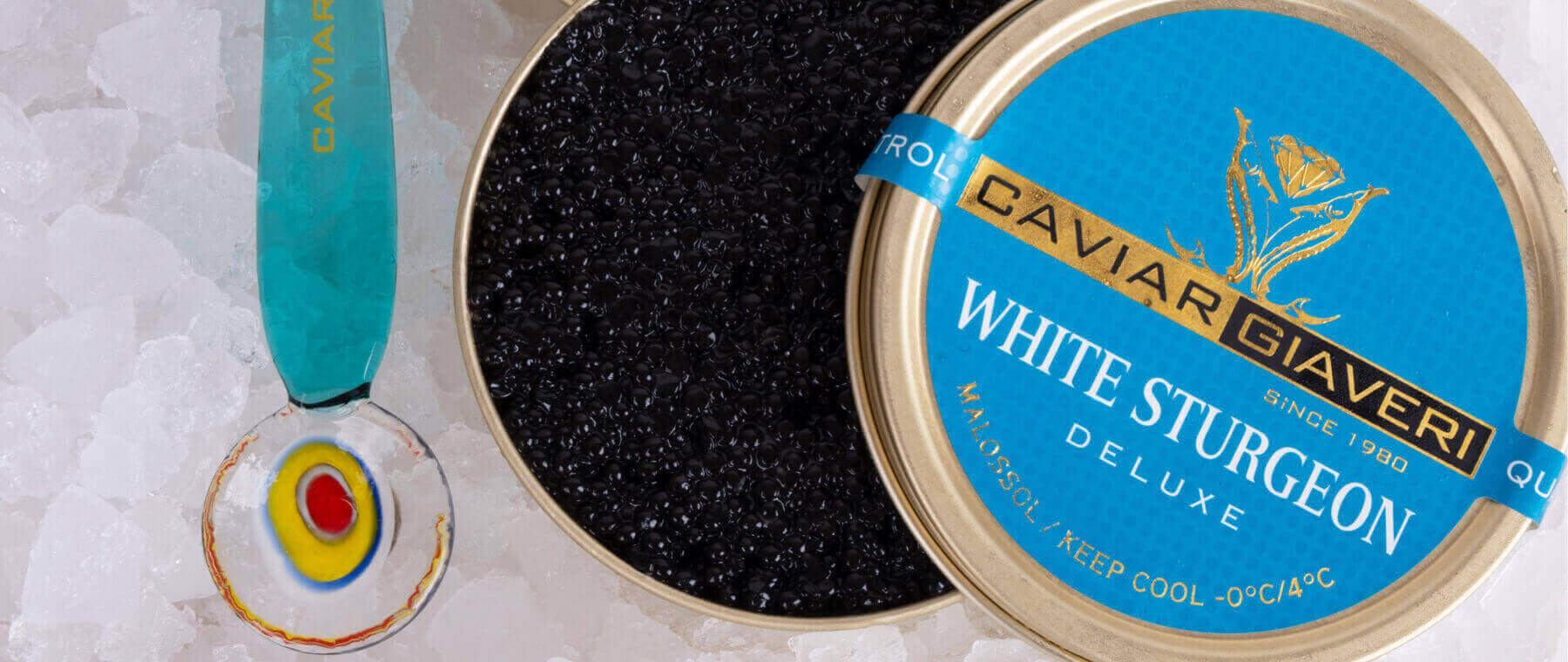 White Sturgeon Deluxe
Ideal for your first time
---
White Sturgeon Deluxe
The product will arrive at your door with a 90-day expiry date.
Our attention to the freshness of caviar starts with its transportation. We have implemented a shipping solution that uses special styrofoam packaging with refrigerated glacettes to maintain a controlled temperature throughout the journey. The result? Fresh products, as if they were just purchased in our store.
Delivery is always free for any purchase in Italy. For Europe, shipping is free of charge on orders exceeding €300. We preferably ship on Mondays, Tuesdays, and Wednesdays to ensure delivery within the following 48 hours of order fulfillment notification and optimal product storage. We entrust our shipments to selected express couriers for food transportation.
We are committed to making every order you place an unforgettable experience. Each product is carefully and meticulously hand-packaged. Whether you are purchasing for yourself or someone else, our distinctive included gift box adds a touch of class and sophistication to make every moment even more special. Add your message and personalize your order!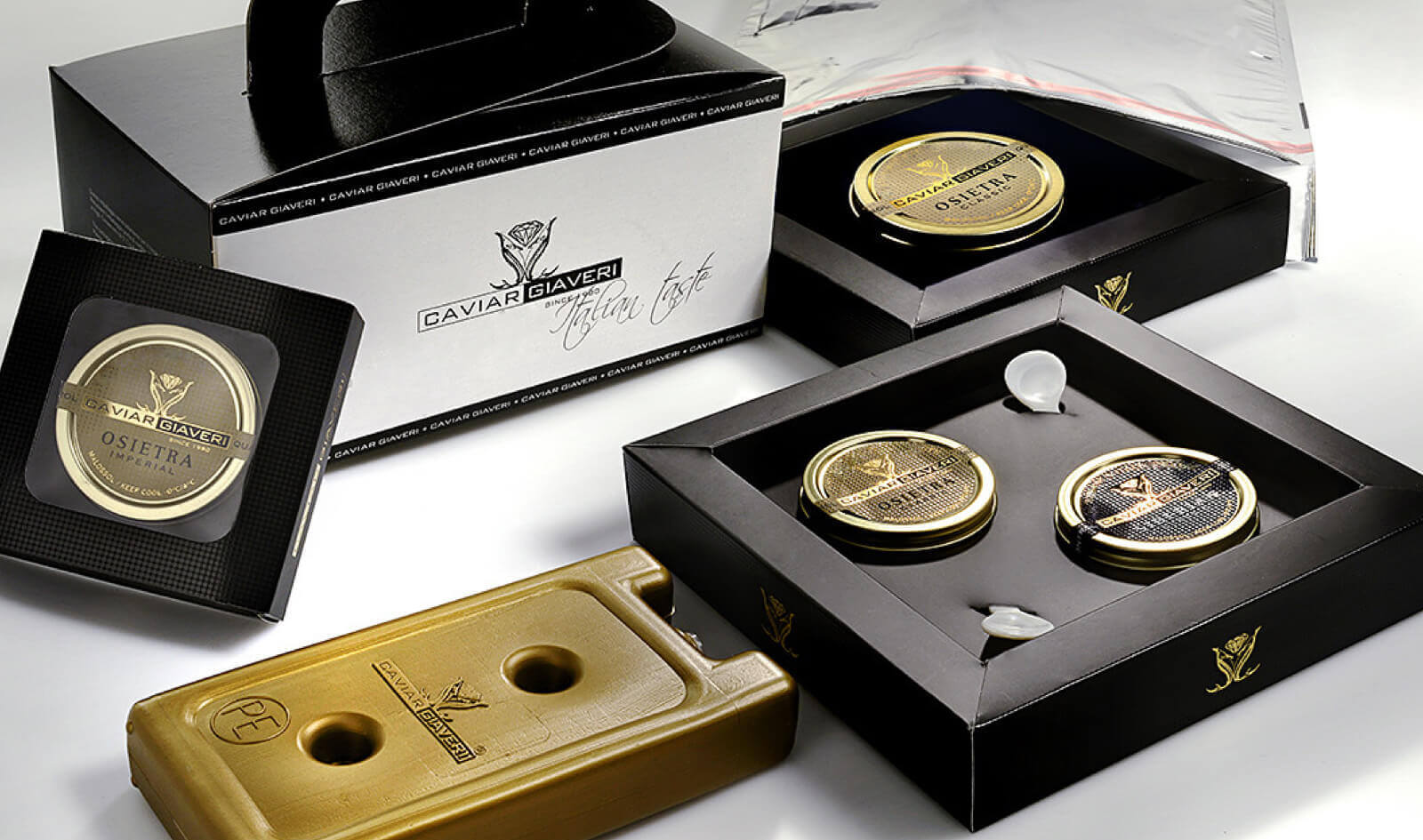 ---
Characteristics
Diameter

Small

Large

Consistency

Creamy

Crispy

Species

Acipenser transmontanus

Taste

Gentle, lovable, light

Color

Charcoal gray, black

Egg maturity

8 years
Description
Caviar Giaveri has selected a new range of White Sturgeon Deluxe caviar for culinary enthusiasts who seek caviar with great visual and perceptual impact for their creations: a first choice characterized by large and lovable grains.
This caviar selection comes from white sturgeons, the largest sturgeon fish originating in North America. The eggs take on an unmistakable hue: charcoal gray leaning to black.
This variety of caviar is widely popular in cooking and stands out in even the easiest and quickest preparations. The balanced, harmonious taste and sizable eggs garnish all kinds of preparations to guide you into the extraordinary world of caviar.
The making
The Acipenser Transmontanus White Sturgeon is a prized specimen native to the Pacific Ocean. It is cared for at Caviar Giaveri's farms and followed at every stage of its long life to ensure maximum respect and balance of its ecosystem. Its massive size reaches up to 1 ton in weight and over 6 meters in length. The sturgeons' condition is constantly monitored through computerized systems to ensure high-quality and wellness and allow total traceability of the produced caviar.
Nutritional values
Per 100 g serving size
Energy value: Kcal 255.4 g / Kj 1064.2 g
Fat: 17.0 g
Saturated fat: 4.7 g
Carbohydrates: 1.6 g
Sugar: 1.0 g
Protein: 24.0 g
Salt: 3.50 g
Moisture: 52.8 g
Ash: 4.6 g
Storage
Unopened tin expires after 90 days. Once opened, store in the refrigerator and enjoy within 3 days.
Perfect with White Sturgeon Deluxe
White Sturgeon Deluxe featuring
Savor White Sturgeon Deluxe caviar with our recipes that star it.