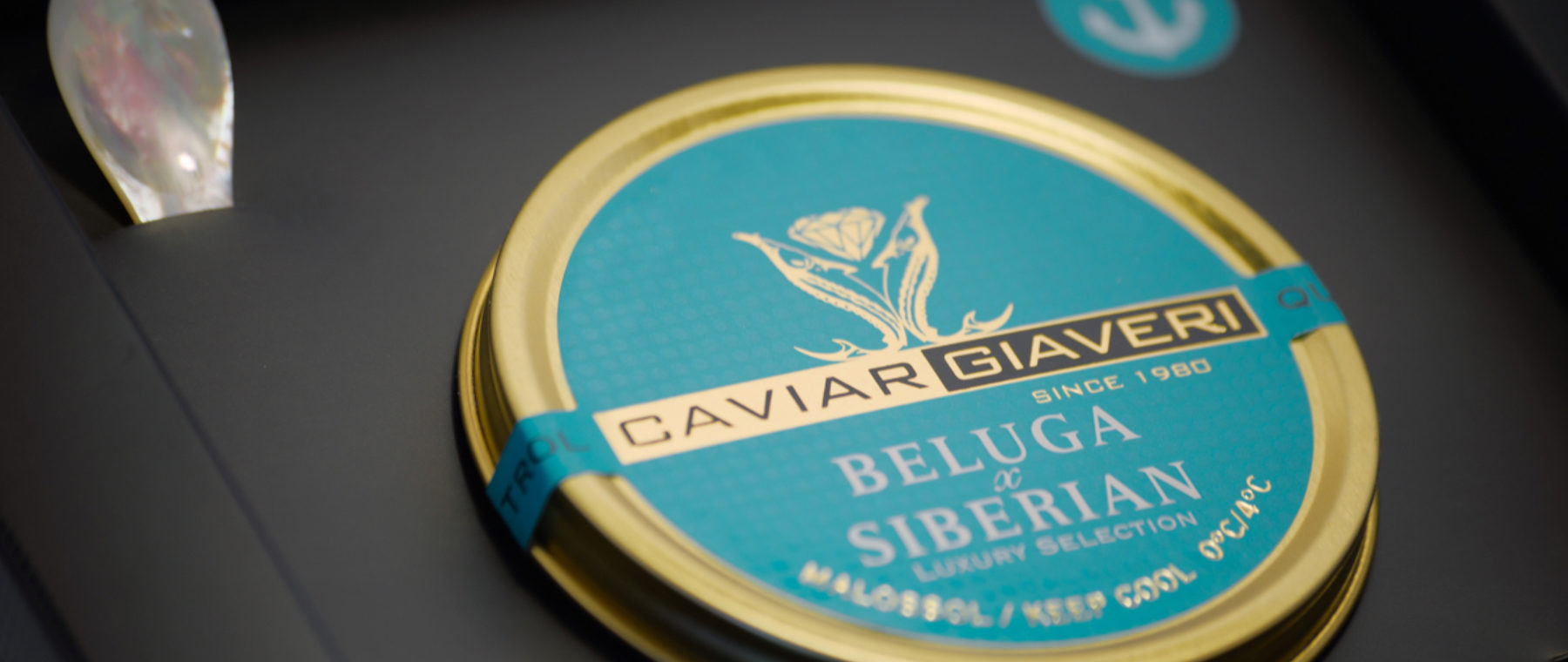 Yacht Master Luxury Selection
For sea lovers
---
Yacht Master Luxury Selection
A caviar set dedicated to sea lovers, friendly evenings, maybe aboard a yacht docked at a glamorous European harbor. Tasting the Beluga Siberian caviar, with its delicious, delicate, and mellow marine notes, will allow you to sail right into one of the most delicious culinary experiences.
The product will arrive at your door with a 90-day expiry date.
Our attention to the freshness of caviar starts with its transportation. We have implemented a shipping solution that uses special styrofoam packaging with refrigerated glacettes to maintain a controlled temperature throughout the journey. The result? Fresh products, as if they were just purchased in our store.
Delivery is always free for any purchase in Italy. For Europe, shipping is free of charge on orders exceeding €300. We preferably ship on Mondays, Tuesdays, and Wednesdays to ensure delivery within the following 48 hours of order fulfillment notification and optimal product storage. We entrust our shipments to selected express couriers for food transportation.
We are committed to making every order you place an unforgettable experience. Each product is carefully and meticulously hand-packaged. Whether you are purchasing for yourself or someone else, our distinctive included gift box adds a touch of class and sophistication to make every moment even more special. Add your message and personalize your order!
---
What's inside
Beluga Siberian Caviar in the chosen weight
​​2 × Mother-of-pearl spoons
Discover the gift set
A special treat for the most welcoming boat owner to express gratitude with a splash of elegance that distinguishes Caviar Giaveri's Luxury Box. And why not? As an appetizer for a seafood dinner to enjoy under the summer sky. And, as always, perfect year-round for an aperitif to share with those you care for.
2 elegant mother-of-pearl spoons complete the gift box and add a touch of sophisticated elegance to your tasting experience.
Caviar selection
The Yacht Master Selection Box includes a tin of Beluga Siberian caviar. Huso Huso and Acipenser Baerii roe, about 3mm in diameter, are carefully hand-selected. The delicate buttery flavor notes please the palate, while its smoothness and shades ranging from gray to brown satisfy all senses.